A Brilliant performance from our Coach, Tristram Turner
Congratulations to Tristram Turner and his K2 partner Daniel Seaford, on their fantastic performance on the challenging Liffey Descent in the Republic of Ireland.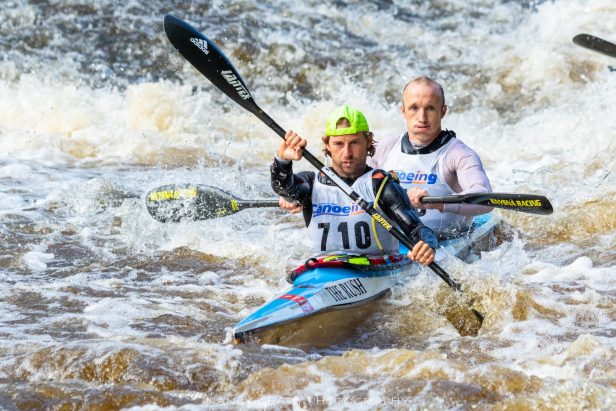 The come sixth overall and were the first British Crew home in a time of 1:59:31 for the 17 mile race, which challenges all the skills of padders to race over flat water other lake, while having to navigate the weirs and there is also a portage round a hydro dam.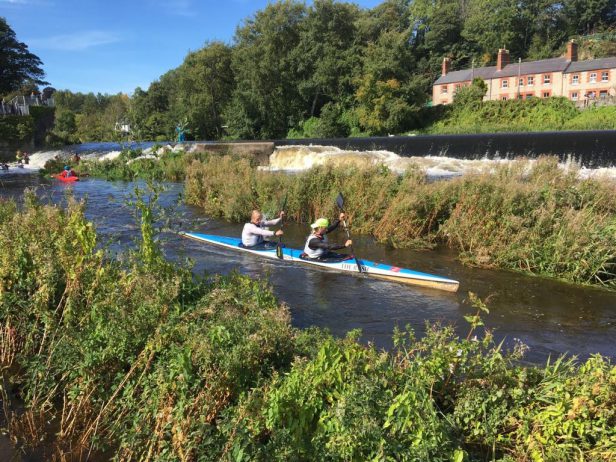 Tristram is a very experienced marathon paddler whom has won many international races in his career, he is now leading The Sharks Marathon Team, come along and meet him at our sessions at Havelock on Tuesdays (5pm) and now Thursdays (4pm).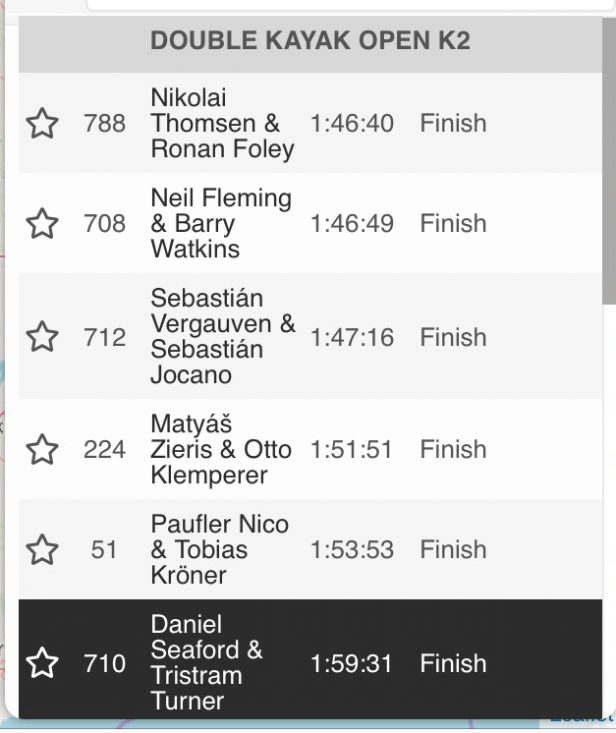 We are gradually re-building a Marathon Racing Team and will be making our comeback as a Marathon Club at Elmbridge on Sunday October 6th. Come and join the fun, come and join the success and excitement of The Sharks. For more information contact: 07951 770241 or email: canoeing@thesharks.org.uk.
And maybe next year you could be racing the Liffey, we certainly expect to have a team out there.