Results from the Yat
Symonds Yat, is a fantastic location on the English/Welsh boarder, with a good set of rapids on which a challenging course can be set. Such a shame for the second year running that the event had to be curtailed due to climate issues.
However, before the event was abandoned on Saturday after the first runs, two Shark paddlers had competed.
Jacob Simpson, came 18th, adding 207 points to this season's tally. He is now ranked 70th in Men's K1 Slalom Division 2, with 722 points.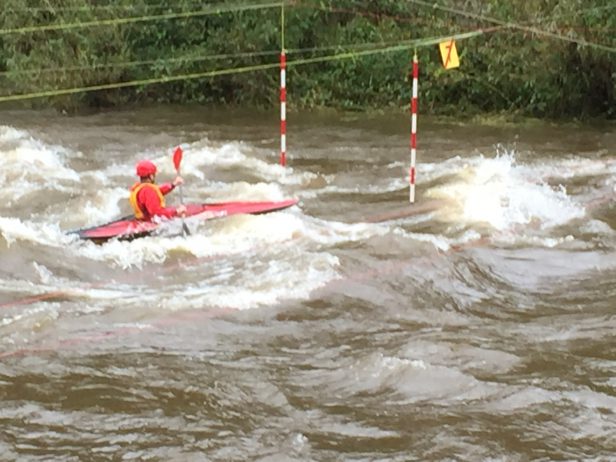 Khaleel Ziauddin was 24th and collected 103 points at only his second Division 2 event, he now has a total of 353 points and moves up to 98th in Men's Division 2K1.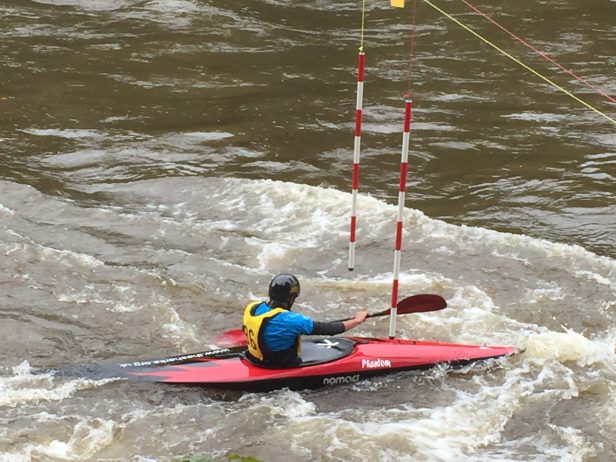 Although the event was cut short and Sunday's event was cancelled, it was a great experience to get on some big water and both paddlers showed confidence and rose to the challenge. Well done guys.
To give some idea of the conditions, this is meant to be a island in the middle of the River.