Sunday Morning WWR in Southampton
This race is about 70 miles from West London at Woodmill in Southampton, SO18 4JR. It os not a ranking race, but would be ideal for anyone who wants to either get some practice in, in a River Race, or anybody new to the sport.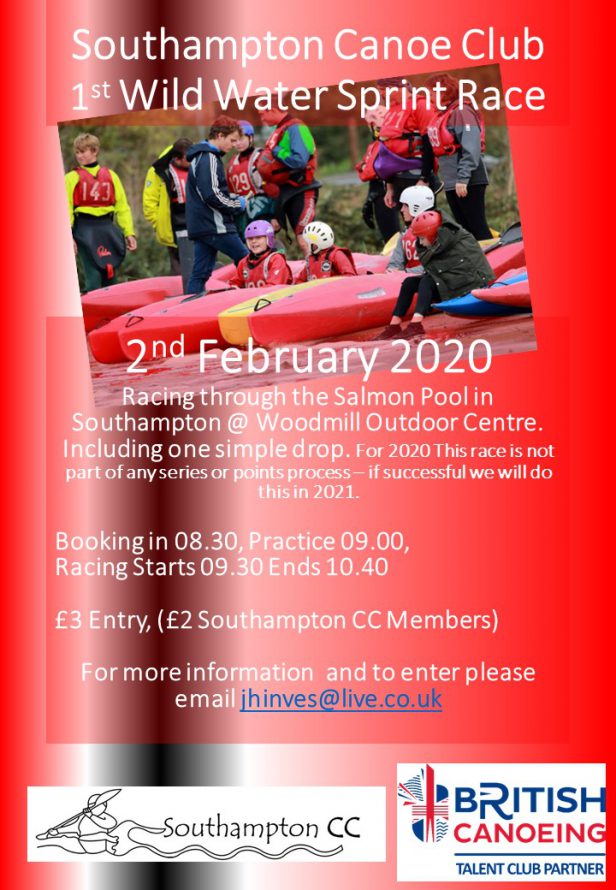 About an hour-and-a-half drive from Harefield. Please let us know if you are interested by contacting us on 07951 770241 or email; canoeing@thesharks.org.uk.
The event is being organised by Southampton Canoe Club and is on the River Itchen and goes over a small drop. The format is a Sprint event, so two short runs an hour apart with your fastest run counting.