Fun in what was some February sun
Southampton Canoe Club organised a non-ranking fun Wild Water race at the weekend to test the water so to speak in order that they will run ranking races in the future.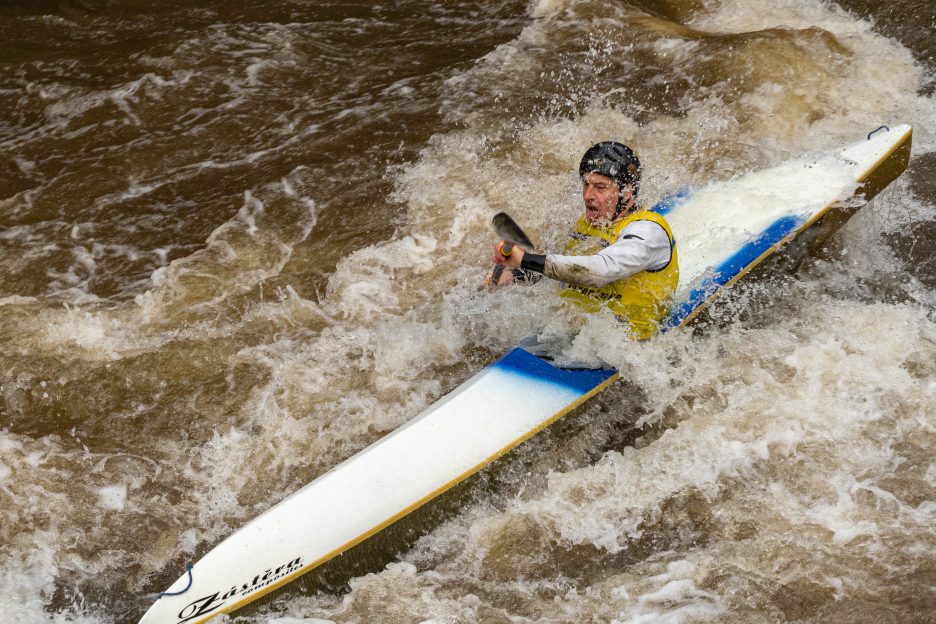 The race was on a stretch of water flowing from the River Itchen at the Woodmill Activities Centre, the course flows down a fast moving stream goes over a small broken down weir and across a wider pool and then down another weir, it is ideal for beginners and a lot of fun as you definitely get a bit wet. This is definitely a race we will be visiting in the future.
Neal Underwood was racing for The Sharks and took third place in the Veterans age group and was 7th over all, with a tome of 1 minute and 15 seconds.
Danny Dalrymple was 4th Veteran, with a time of 1:44 racing in a Wavehopper.
If you are interested in giving Wild Water Racing ago, give us a cal on 07951 770241, or email: canoeing@thesharks.org.uk. WWR is an exciting sport where you choose your route sown the river, at entry level it is on twisty streams, but as you improve the rivers get rougher and more wild.
Thanks to Silver Scale Photography for the pictures
And for those who like a bit of awwww, this guy came and had a nose about before running across the field, whilst we were there.