The Season Starts …..
The 2019 Slalom season is underway  and it was good to see Shark paddlers at the first event of the season. The event a national ranking Division 2 slalom took place at Shepperton Weir on the River Thames. There were two events, one on Saturday and one on Sunday.
In Saturday's race, James Read was top Shark paddler in the Men's Kayak Singles (K1) event coming 10th over all and 1st Master (over 35-years-old), earning him 278 points in Division 2. On Sunday he came 12th and gained 118 points. On Sunday both his runs were clear of penalty points. Well done James. James is currently ranked at 11th in Division 2.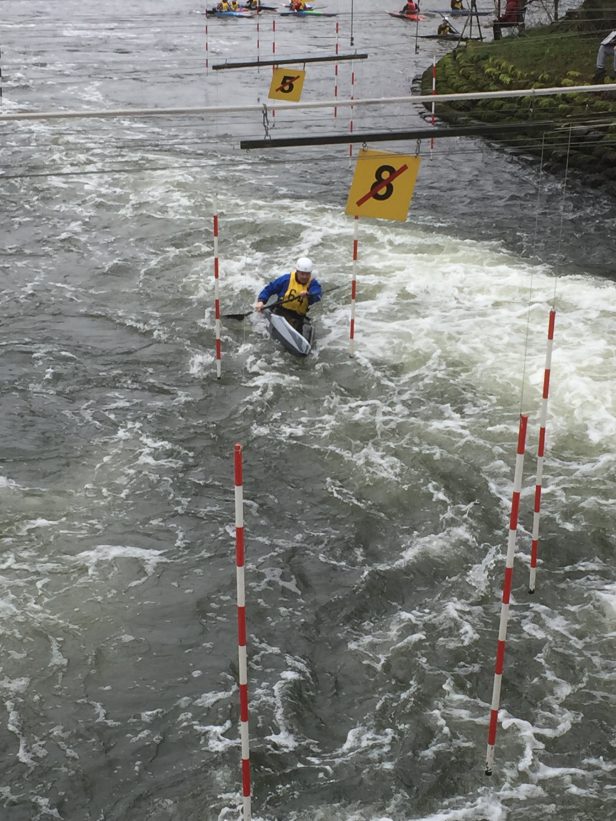 Jacob Simpson was racing for the first time in Division 2 K1 Men's and came in 19th on Saturday (second Junior 18) collecting 28 points, On Sunday he moved up to 15th place (second J18) earning 94 points. Great start to Division 2 paddling Jacob, well done. Jacob is now ranked at: 16th in Division 2.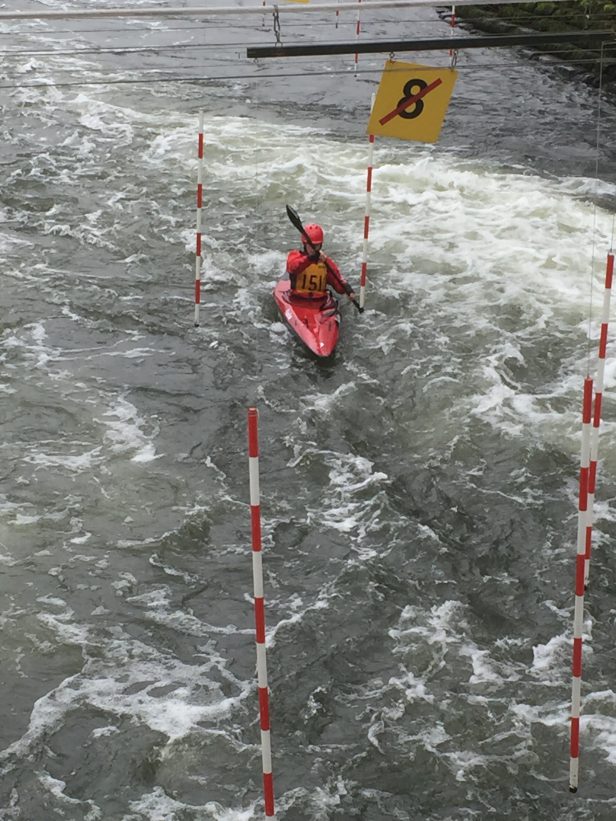 Khaleel Ziauddin, is a Division 3 paddler, racing at Division 2 as a paddle up (Paddle ups, permit paddlers to race one division above their ranking), and came in at 20th on Saturday (third J18) collecting 28 points for his Division 3 ranking. On Sunday Khaleel took 17th place which earns 63 points for him in Division 3. Paddling up gives paddlers the opportunity to race on bigger water and to gain experience to help the prepare for promotion, but is not an easy challenge, because by definition you are racing against people with a higher ranking and more experience. So well done. Now 28th in Division 3.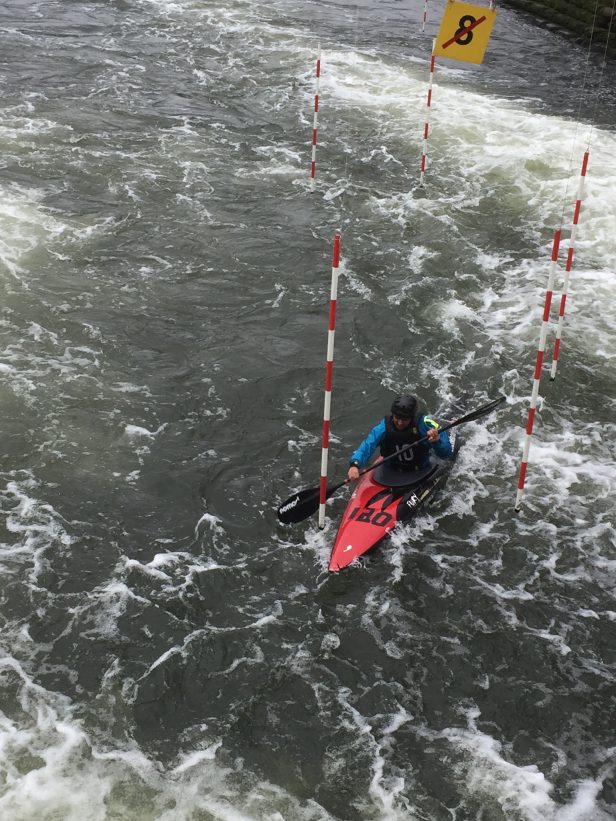 Alex Aldred, the youngest of The Shark Paddlers at the event was also paddling up from Division 3 and on Saturday was placed 21st and got 28 points. He was 4th J16 on the day. On Sunday he came 20th and picked up another 31 points and again 4th J16. This is the biggest water Ales has experienced and was a great effort, well done, now 35th in Division 3.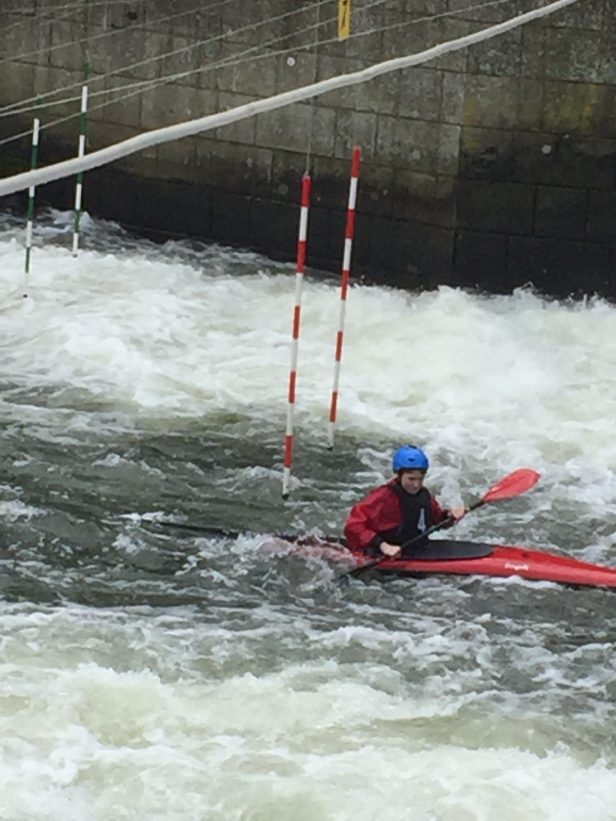 The Sharks would like to thank Shepperton Slalom Canoe Club for hosting such a great event. Slalom Canoeing is exciting and fun, it is suitable for all ages. If you are interested or would like to know more, give us a call on: 07951 770241 or email; canoeing@thesharks.org.uk. During the Winter months (till the end of March) we train at Harefield on a Sunday morning at 9:30am. From April we will be holding sessions at Harefield on a Monday and a Wednesday evening from 6pm.
You do not need any experience of kit, we have plenty of both to get you on your way, you will learn to paddle and as you get better, you will try the moving water. Slalom Ranking system is designed so you start off on easy water, may be with a bit of flow, and as you get better you get promoted up through the divisions, as you do not only does the standard of competition get higher, but the water gets tougher as well.
Next up for Slalom in Llandysul Division one event in Wales on Saturday 9th and Sunday 10th March, where James Read will be paddling up.
On Saturday 9th March The Sharks will also be racing at the Barrow-upon-Soar Wild Water Race, this race is suitable for anybody who can paddle 3k, it is an entry level race. For more about Wild Water Racing (WWR), join us at Harefield on Monday evenings at 5pm.
River Racing, like slalom, starts off on easy flowing rivers and streams and builds up as you get better to rougher wilder water. So why not give us a call: 07951 770241 or an email: canoeing@thesharks.org.uk and start having fun.
More Pictures from the weekend