The Sharks Hoodies
Cottonridge 310gsm 65% Cotton 35% Polyester contrast hoodie. Red on the outside with black cords and an inside black hood. The hoodie will come with 'The Sharks' written across back, with a Shark underneath. On the front, wearers' left: The Sharks embroidered emblem. Standard Shark Hoodie: £25.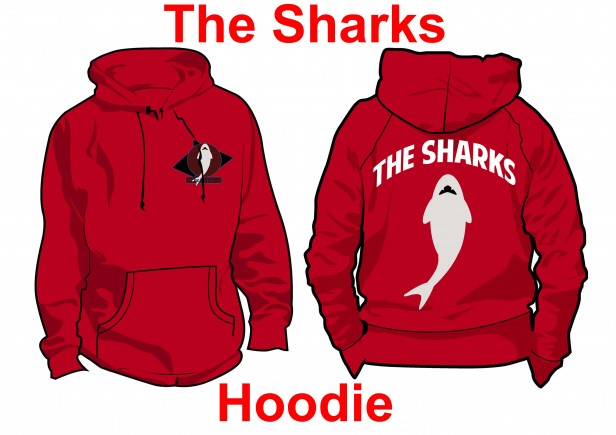 There is a chance to have this hoodie personalised with initials embroidered on wearers' right. Personalised Shark Hoodie: £27:50
The Sharks Sweatpants
Cottonridge310gsm 65% Cotton 35% Polyester jog pants. Colour back, with The Sharks emblem embroidered on weares' left, and 'The Sharks' written down wearer's right. The Sharks Sweatpants: £20.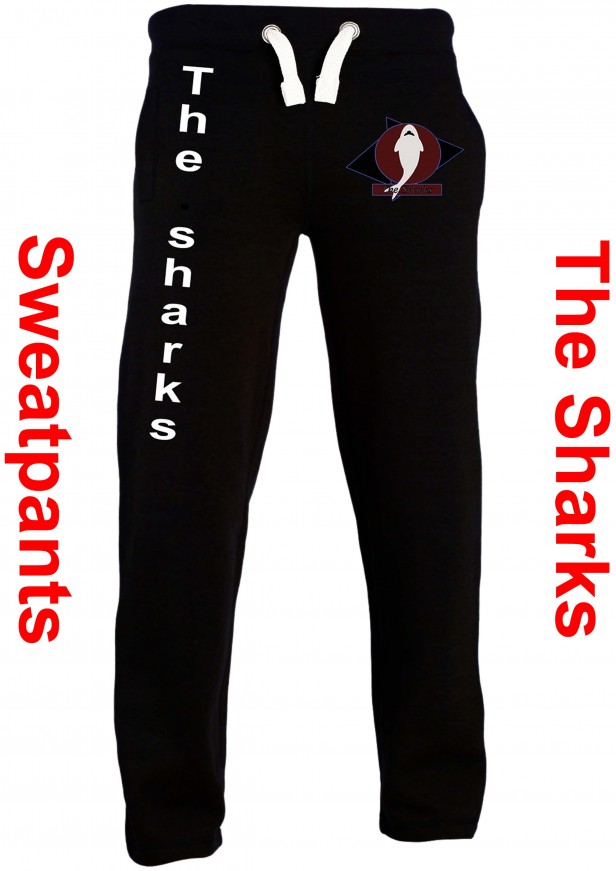 Sizes for Sweatpants and Hoodies are: XS, S, M, L, XL, XXL, XXXL
To order or for more information please contact: Canoeing@thesharks.org.uk
Team kit designed by Natalia Lechocka.
Racing Vests
If you compete in Sprint or ranking  Marathon races, you need to wear club vests, these are available either blank (£22) or personalised, with your name on the back (£25).
To order or for more information please contact: Canoeing@thesharks.org.uk