May Bank Holiday Weekend 27th and 28th
The Sharks at Shepperton Slalom takes place on Sunday 27th and Bank Holiday Monday 28th May 2018.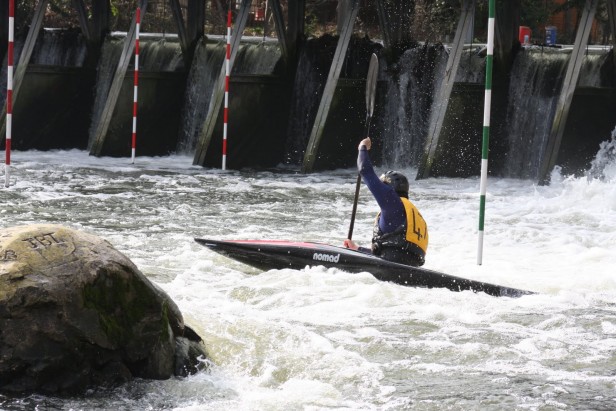 It will be a Division 3 and 4 (entry level) event, the water levels at this time of year will be suitable for people new to slalom, but we hope to set a course that will be interesting enough for Division 3 paddlers.
Shepperton Slalom takes place at Shepperton Canoe Club Lock Island, (behind Shepperton Lock) Ferry Lane, Shepperton, Middx, TW17 9LW. We are very grateful for the help and support of Shepperton Canoe Club in enabling us to host this event.
You can enter on line at: www.canoeslalomentries.co.uk/year/2018. or you can post entries to: Neal Underwood, The Sharks, c/o 4 Larwood Close, Greenford, Middlesex, UB6 0TB. For more information email: neal@thesharks.org.uk, or telephone 07951 770241.
We are a C2 friendly Club and think the ICF is wrong and we will have our C2 available for anybody to borrow for the event, so please do come along and have some fun.
Normal entry fees apply and are available on: www.canoeslalom.co.uk/events/entry_fees.htm. We do not charge late entry fees, so please come along and have fun, fun, fun!
First event will be on Sunday 28th May and the second event will be on Bank Holiday Monday 29th May, this does not clash with any other canoeing events, so no excuses for the whole club not to come.
On Sunday there will also be an entry level Wild Water Race at lunch time, you can do this event in your slalom boat or you can borrow one of our river racing boats.
There will be free camping onsite, adjacent to the weir. Plant of opportunities to practice.
Depending on entries we hope to start at about 11am on each day.
The Shark Café will be open for breakfasts, tea, and general food throughout the competition.
Any offers of help to organise will be gratefully received.