We are Now Paddling in NW10 – Are You?
We have held our first sessions of paddling from container in the Disraeli Road Carpark, NW10 7AE, adjacent to the canal.
We are still developing the sessions and are running sessions every Thursday evening from 4pm in the Stonebridge Park Ward of the London Borough of Brent. We are next to the Beit el Zaytoun Restaurant in Park Royal, which is just a few minutes walk from Harlesden Station. So very easy to get to.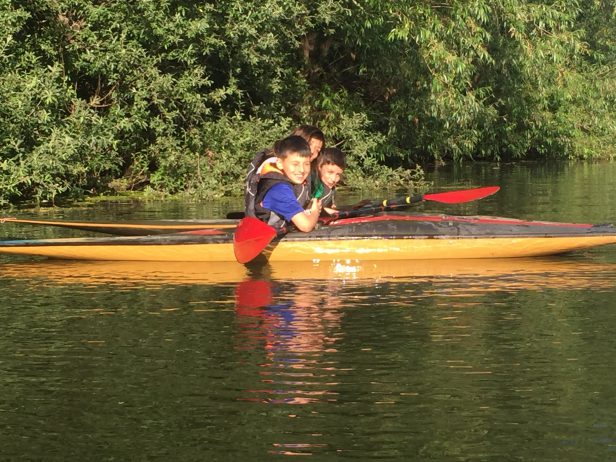 Come along and join us, we provide all the kit, you don't need any experience just need to want to have fun.
For more information give us a call on 07951 770241 or email: canoeing@thesharks.org.uk.
At 5pm  and 6pm we run open sessions for all ages and from 7pm we  have an adults only session from 7pm till 8pm after which participants could enjoy a swift refreshment or two in the Grand Junction Arms (Paddle and Pub). This project is being supported by the Old Oak Common and Park Royal Development Corporation (OPDC). These sessions will cost just £5 per person, but the first one is free.
You cannot miss the Container as it looks like this: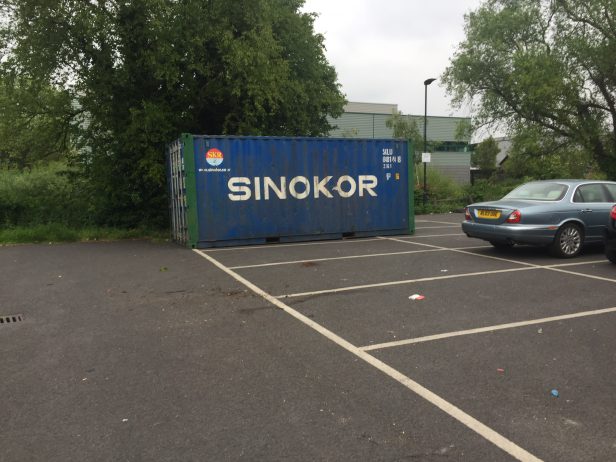 But over the next few weeks as well as starting paddling sessions on a Thursday evening, we will paint  the container and make it a true work of art. If you would like to be involved in the project, please get in touch, call: 07951 770241 or email: canoeoing@thesharks.org.uk.
We aim is to get as many people actively involved and to create a fantastic community Canoe Club, which enables people to take part in a variety of way and levels, from learning and recreation to training and competition. We will introduce races and a race section as well a having regular recreation sessions for the whole family including creating a team for the London Youth Games.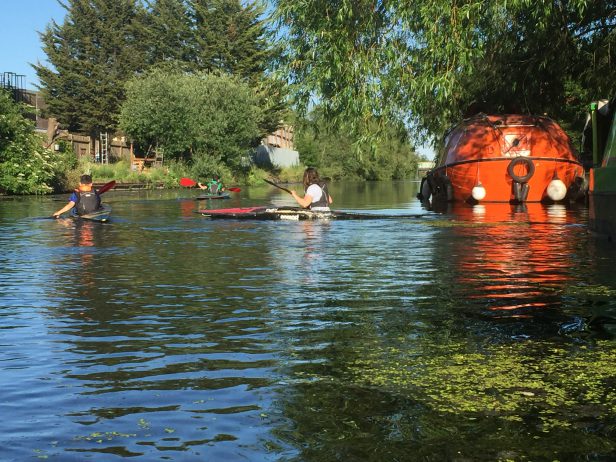 Please take a look around the rest of our website to see what we do. We also have social media accounts on Twitter, Facebook, YouTube and Instagram. All have the handle /thesharkscc. Please have a look follow as and spread the word, let us together build the best Canoe Club ever at the Heart of NW10.
You do not need any experience or kit as we provide everything, we have excellent teachers and coaches, but are always looking for more, we are also always wanting people to help us run and manage the Club. We are a no-for-profit Club, run by the local community. Please get in touch on 07951 770241 or email: canoeing@thesharks.org.uk.