At Horsenden Primary School
A new partnership is beginning between The Sharks and Horsenden Primary School in North Greenford, today we had a trial run at using kayaks in their pool, and we think it was a great success.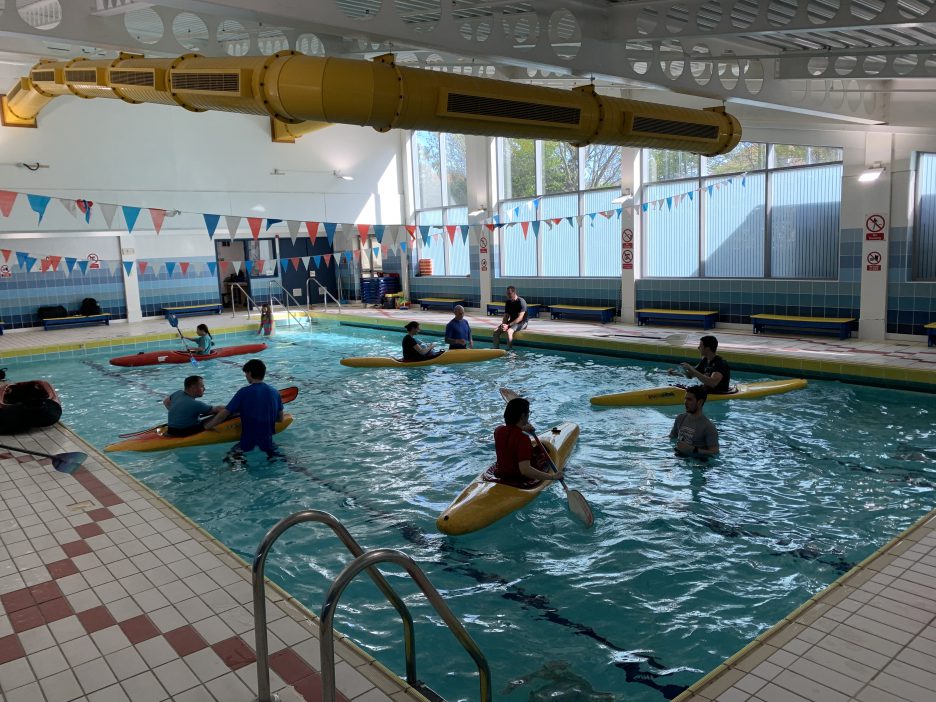 We had a wet run, to test the pool's suitability with club members today, Sunday 19th April, and we think it worked very well and will be talking with teh School about the best way to develop this new partnership. So keep an eye on The Sharks news to see what is happening ……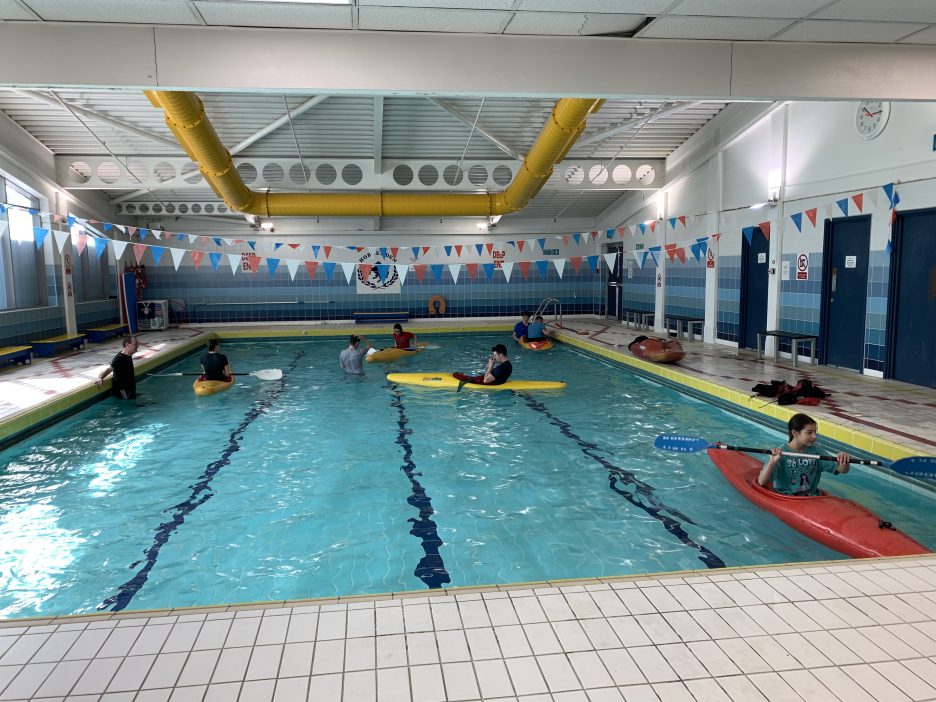 The School pool is 15 metres by 8 metres and is ideal for teaching basic safety and giving participants (and parents) some confidence before people go out on the canal; it was also a good chance for some of our slalom paddlers to learn or practice rolling.
This is part of a very exciting project coming soon to North Greenford ……..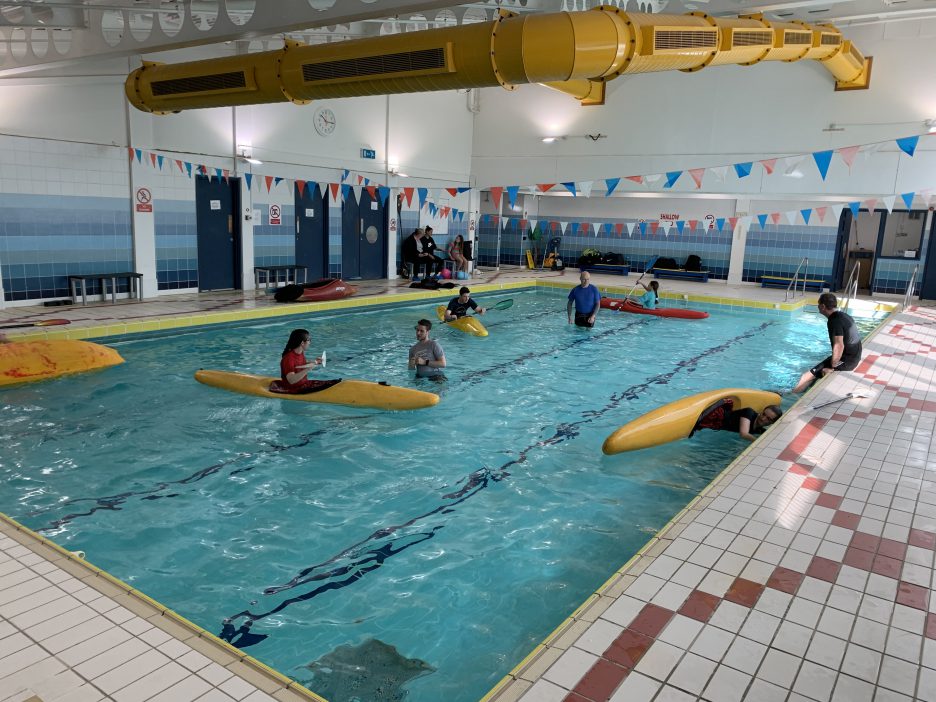 We would like to thank the staff at Horsenden Primary School for their help and support as well as their vision in enabling us to run this trial session, We will be back.
If you are interested in taking part in canoeing and kayaking, then get in touch by emailing: canoeing@thesharks.org.uk or give is a call on 07951 770241.
Published Sunday 10th April 2022