From Saturday July 27th at Havelock, Southall
As part of the London National City Park Festival we ran a canoe race for paddlers attending the event, many of these were local residents, some fro our regular Tuesday Sessions.
Some have come through our After School Clubs with Featherstone Primary and Three Bridges Primary Schools. Some via our core time PE sessions with Three Bridges Primary, some via our ongoing work with Catalyst Housing.
Despite the weather not being that great we had fantastic fun and got some people racing for the first time. This was a fun face of 1.5km on the canal no portages.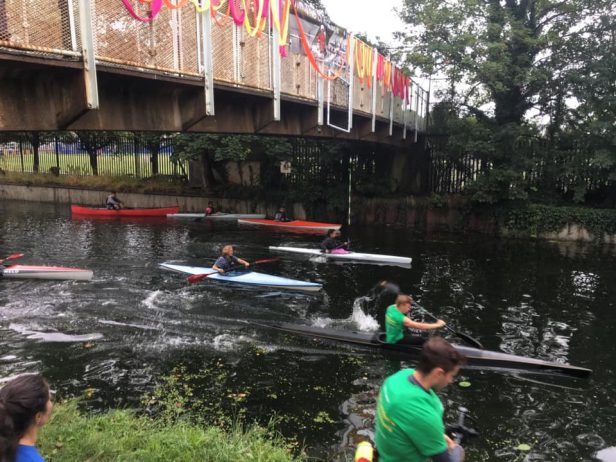 The youngsters was just eight-years-old, Camila (2011 born) and she took 22 minutes and 38 seconds to paddle the distance.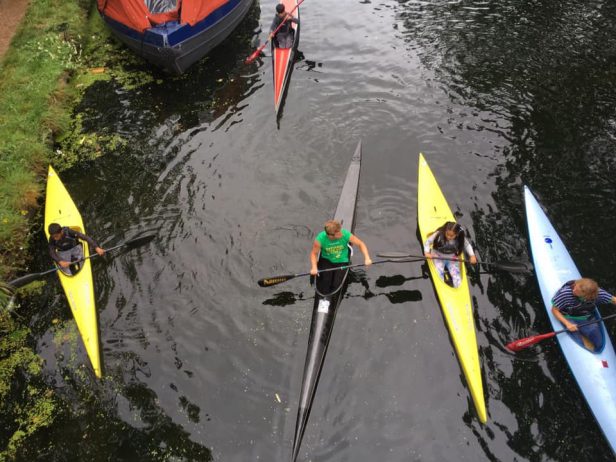 Next up were the 2009 born:
Nicole was first home in the girls' event is a very impressive 10:34, second place went to Na'ilahin a time of 31:53.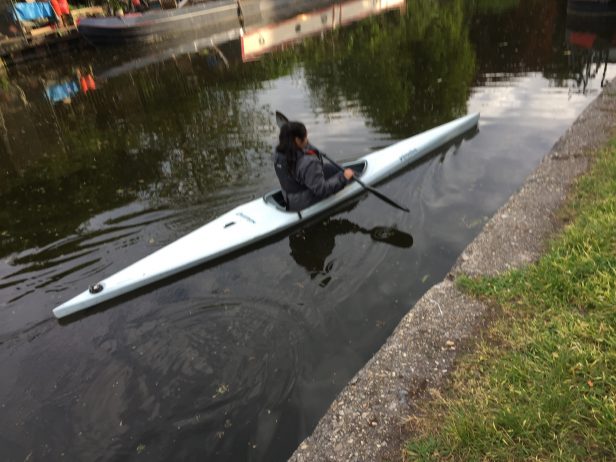 The first Boat back in the 2009 was Hamza in a time of 33:48
Boys 2008 born, winner was Ayaan in a time of 26:40, then boys' 2007 born was Amrik with a time of 26:55.
Seventeen-year-old Jason (2001) raced the distance in the open canoe in a time of 21:08, but we hope to get him in a race boat next time.
Two seniors raced, Idina completed the course in a time of 11:59 to take the Ladies' and Adam stormed home in a time of 7:32 to take the Men's.
Early Days, but lots of fun and the motivation to get us to make this a regular event, with the addition of some longer races, bringing back The Shark Marafun series. We will start with a race on the first Saturday of September 7th at 11am, meeting at the green space (we want a name for this space, any ideas welcome please) on Havelock Road, UB2 4GG.
We will introduce a 6 mile race for more experienced paddlers, this will start near Three Bridges (which is actually only two but still quite impressive. Paddlers will race up two locks (portages) then along to Bulls Bridge near Hayes before turning round and finishing at the green (no portages on the way back).
We will also be introducing a three or four mile race as a progression race, details to be announced.
We will then do these races every First Saturday of the month. This is the legacy from the London National City Park Event.
Thanks to Virendra Shama, MP for coming along and presenting the medals and for having a go in a boat (we will get you racing yet), showing that canoeing really is a sport for all. Also a big thank-you to everyone involved in the event it was a great couple of days, weather was not kind, but the staff, groups and organisations involved were fantastic.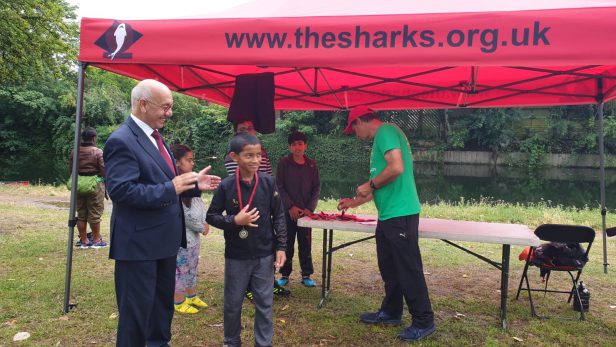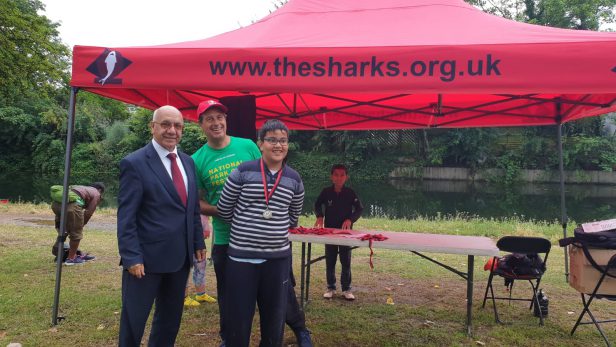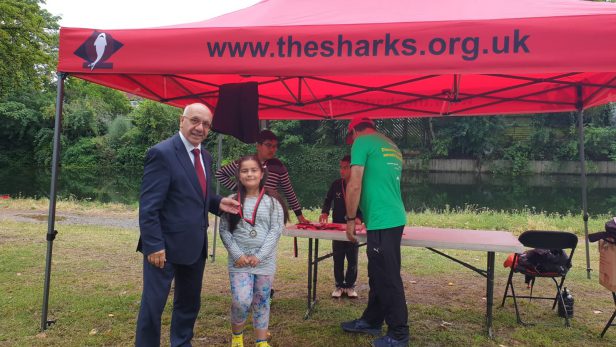 For more information, give us a call on 07951 770241 or email: canoeing@thesharks.org.uk.