Who is coming to the Nene?
Entries are now open for the Nene Slalom on the weekend of 29th and 30th of September. It is a ranking Division 2 and Division 3 slalom and takes place at the Nene Whitewater Centre in Northampton, NN4 7AA. It is about 60 miles from Harefield.
The site is an artificial course built adjacent to the River Nene, there is camping on site, you can travel each day if you prefer or you could look at other accommodation. If there are enough people interested we could book somewhere together.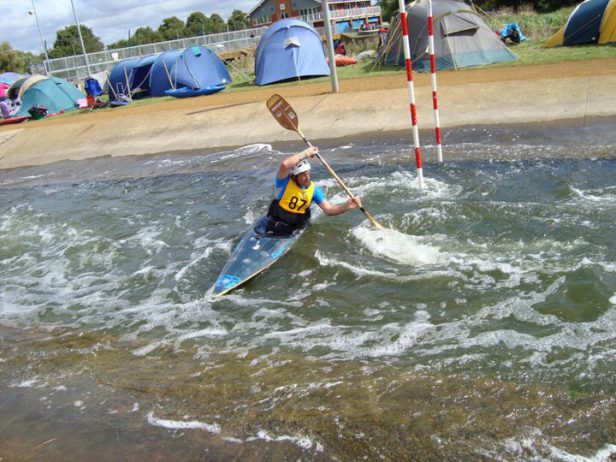 Looking at who can paddle.
In Division 2 we have a number of paddlers eligible. James Read has been a regular this season and has raced at the Nene before. James is currently ranked 78th in Division 2 K1 Men and 4th in Men's C1 Division 3.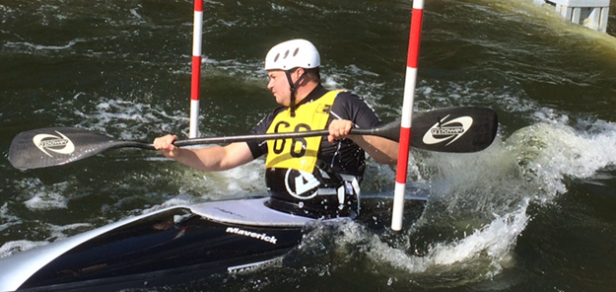 Also ranked in Division 2 is Amelia Combes, she has only competed twice this season and is 55th in Ladies' K1 and is also eligible for Ladies' C1 Division 2.
Daniel Elms, who has recently been injured but raced earlier in the season is ranked at 119th in Division 2, having only done two events in recent years.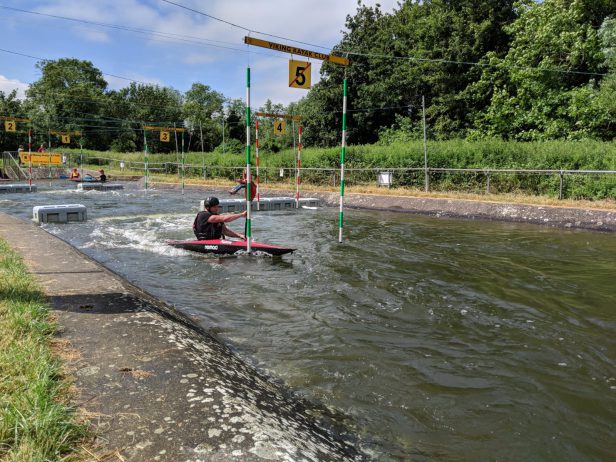 Also currently ranked in Division 2, but have not raced this year are Neal Underwood and Grant Underwood, both whom have fitness of injury issues (get better soon folks and get back on the water).
For the Division 3 events we have a number of paddlers who could be chasing for glory: Top ranked in division 3 is Alex Aldred, ranked 12th, a couple of good results could see him promoted to Division 2.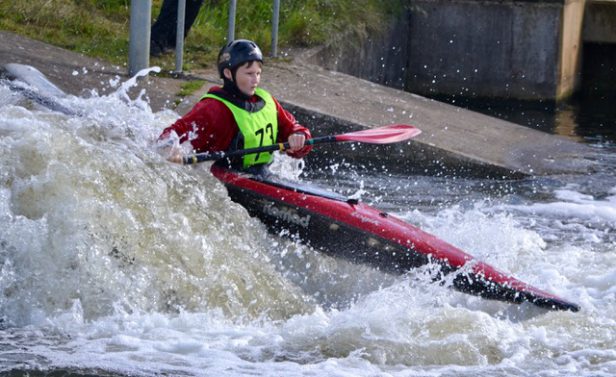 Khaleel Zainddin is ranked at 28th in Division 3, he had a second place at Harefield and a few more of those could see him promoted to Division 2.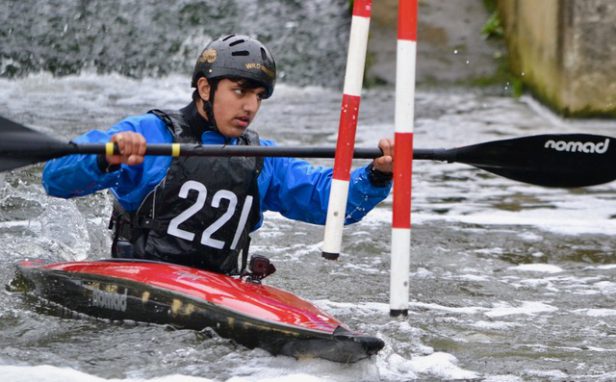 Ranked at 29th in Division 3 K1 Mens Jacob Simpson, Jacob's average at event this year means he has a good chance of promotion to division 2, he has only paddled three times but has kept his average above that required for promotion, so another two events could clinch it at the Nene. He has had a 2nd place at Shepperton earlier in the year and a 6th place at Cardington last weekend, so is looking good.
Sam Liddy ranked at 39th in Division 3 Men's K1 has had a couple of 4th place finishes this year at Shepperton, so has the potential to get promoted this year.
Also eligible is Gavriel Moussaioff, who was promoted at Harefield and has yet to compete in Division 3.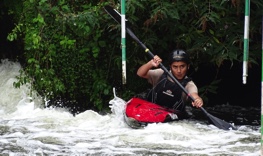 Mel Moore was also promoted at Harefield and has yet to race at Division 3
There are also a number of paddlers who have did not race last year, who are eligible to be re-ranked in either division 2 or 3. So if you are one of them; why not get back in a boat and have some fun?
To enter the Nene Slalom; visit: www.nckc.org.uk/slalom/entryform.php.
New to Slalom? then come along to one of our practice sessions at Harefield on a Monday evening from 6pm. We provide all the kit and coaching, so no excuses, come and join the fun.