Will You be there on Saturday 18th May?
This year the kayaking events of the London Youth Games (LYG) will place at Lee Valley White Water Centre on Saturday 18th May and we want as many Shark paddlers taking part as possible.
There are two events Slalom and Sprint and we have paddlers who can do both. In the past Shark paddlers have picked up medals at the LYG, including golds. Maybe that is why it is Shark Paddlers they use as their icons on their website. Well done Yahiem (slalom) and Amelia (Sprint).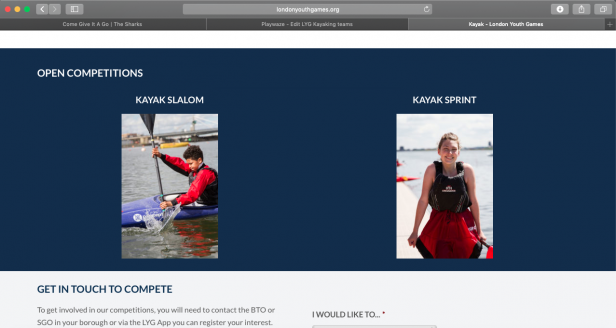 Each Borough is entitled to send one team to the Games, to qualify for your Borough you need to either live or attend school in the Borough. You can send a message and register with the Boroughs by going to: www.londonyouthgames.org/your-borough-team. Or you can let The Sharks know and we will contact the relevant Borough contact for you. Call Neal on 07951 770241 or email canoeing@thesharks.org.uk. we will be at the event to support you.
In each classification there is a space for one Girl and one Boy in each Borough Team
Slalom
The slalom takes place on flat water gates and is competed in Fox Slalom Kayaks, all paddlers use the same type of boat, so it really is the ability of the paddler who counts. In slalom there are two age groups; Seniors and Juniors.
To qualify for Junior Slalom, you need to be born on or after 1st September 2004
For the Senior Slalom, you need to be born on or after 1st September 2001
Sprint
The Sprint races are over a distance of 200 metres, there are three classifications and like slalom, the paddlers all race in the same style of boat. There are lightenings and Cirrus kayaks, both of which are very stable. The classifications are Lightening, Junior Cirrus and Senior Cirrus.
To race in the Lightenings you need to be born on or after 1st September 2005
The qualification date for the Junior Cirrus is born on or after 1st September 2002.
The Senior Cirrus is one to people born on or after 1st September 2000.
Pictures from past games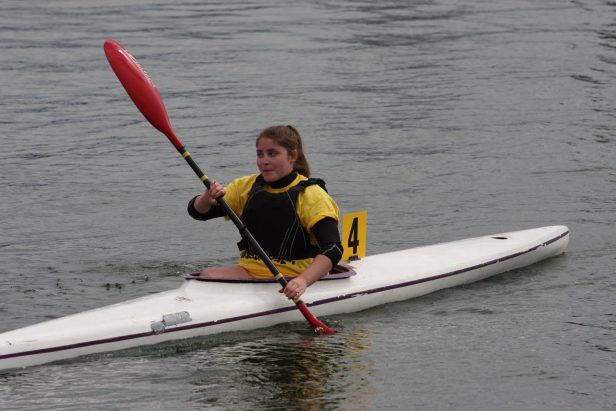 Leanna Nolan in Cirrus
Above Shark Teams for Ealing and Hillingdon, bellow warming up to become medal winners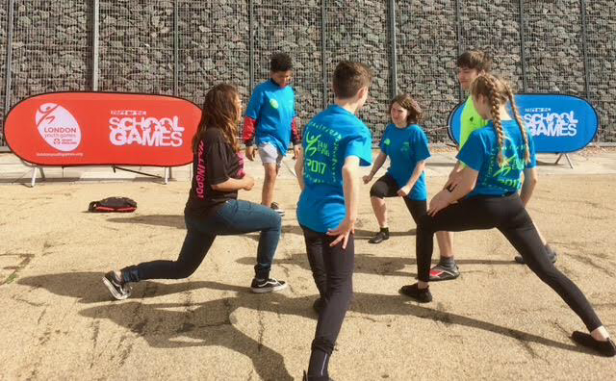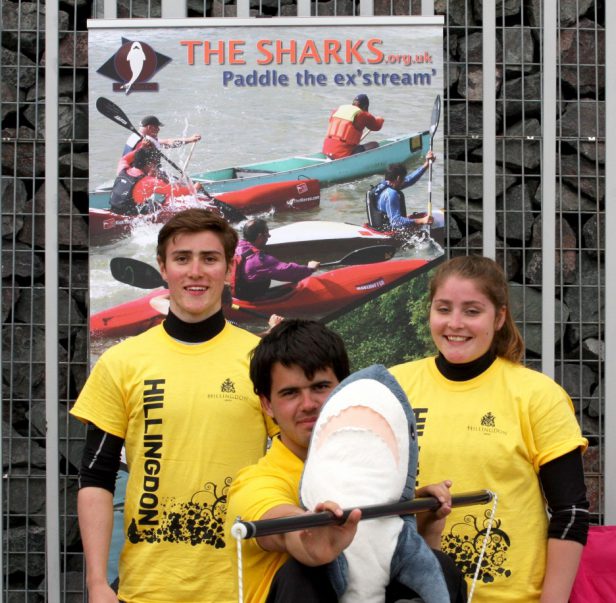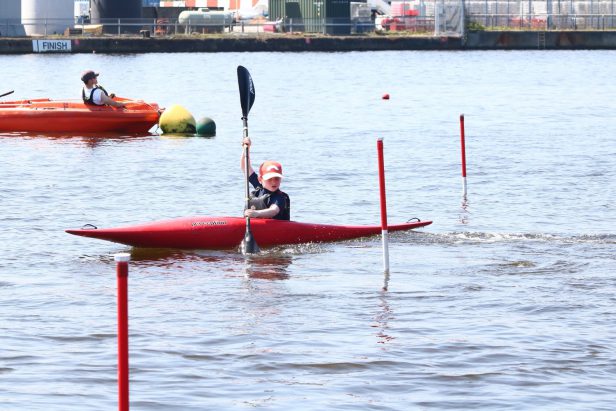 Jack O'Reilly, at 7-years old the youngest paddler at the London Youth Games, representing Hounslow.