Training Camp Report
We held a training camp for our slalom paddlers in Llandysul, Wales, the site is used for events at al divisions in the UK calendar, so an excellent venue, for fun, practice and a weekend away.
Covid-19 has caused disruption to everybody and the spring calendar has just been ripped up for amateur sport, but we were lucky enough to be able to organise a weekend away at Llandysul for our slalom paddlers, whilst maintaining appropriate Covid-19 protocols.  We have always maintained that canoeing is the ideal socially distanced activity.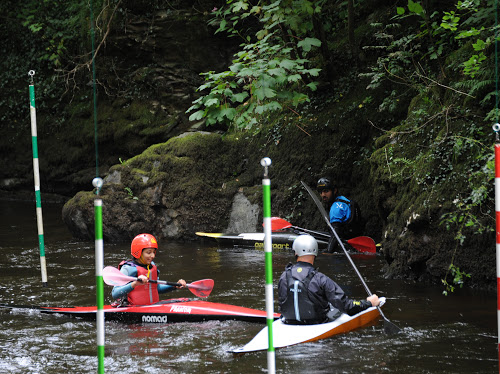 We welcomed a couple of old faces back to the trip and we had some family fun time as well. with some non-paddlers hiring inflatables to descend the river.
As well as slalom, we had some of our River Racers there and we did some sprint runs on the slalom site and a 5 mile paddle to finish the weekend.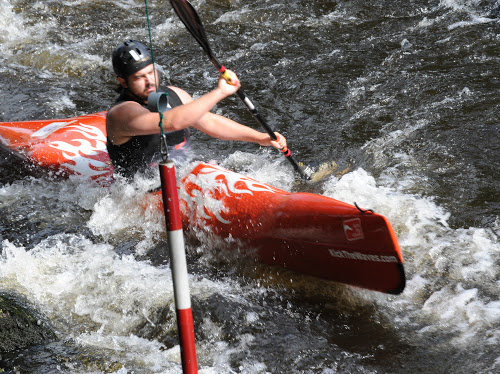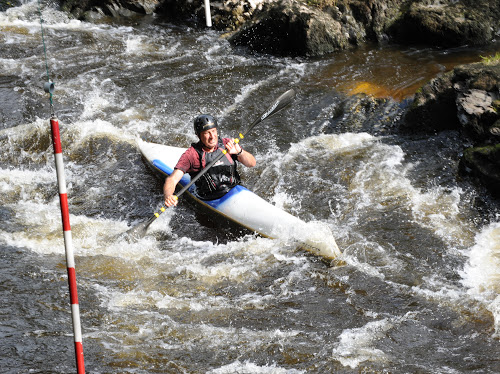 The event was a huge success and we will be organising more training camps across the disciplines even when life gets back to normal.
We also had access to a swimming pool for some rolling practice.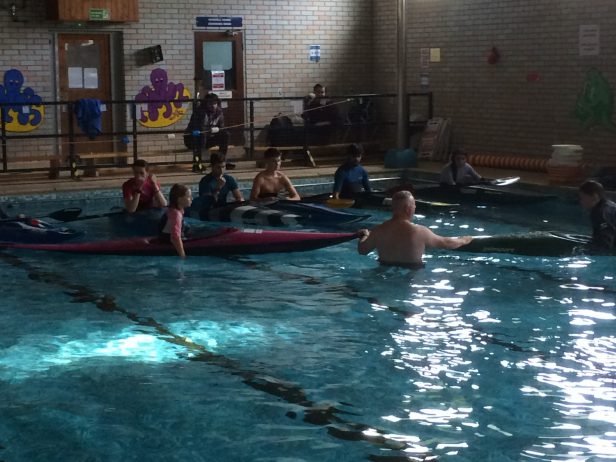 If you are interested in attending future training camps for any discipline, please contact us via email: canoeing@thesharks.org.uk or call on 07951 770241. Or if you are interested in becoming part of our slalom team based at Harefield, please do get in touch: slalom@thesharks.org.uk. We meet at Harefield on Sunday afternoons at 1:30pm.
From the weekend, more photographs available here. All photographs are by Tom Cranfield. Many thanks Tom