Fairthorne Manor – Saturday 6th October
This is an ideal beginners Wild Water Race, it can be done in Wild Water Racers, Wavehoppers or slalom boats. It is also a good work out for those who are more experienced. So it would be great to have as many Shark paddlers there as possible!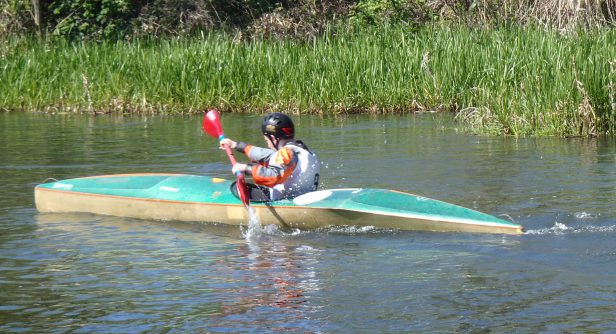 Fairthone Manor is just outside Southampton: YMCA Fairthorne Manor Curdridge Southampton SO30 2GH. About a two hour drive from West London.
The race is 1 mile on the River Hamble, with a nice flow and some twists and turns, racing down with the tide. Entries cost just £5 per person.
The Sharks have a proud tradition and record in Wild Water Racing and it is time to reclaim our place. The new Wild Water racing season has just begun and although we did not enter many races last year, we have a number of ranked paddlers:
Jacob Simpson, was joint third in the Wavehopper U16s: 160th in WWR
Sam Liddy, 5th in under 14s Wavehopper: 85th in WWR
Alex Aldred, 6th Under 14s Wavehopper: Ranked 88th in WWR
Dimi Tirosi 22nd in the under 12s Wavehopper: 212th in WWR
Marco Tirosi, joint 2nd in the Under 10s Wavehopper: 193 in WWR
Max Tirosi, third in the U8s Wavehopper: 197th in WWR
These are positions we all know we can improve on my doing more races and a bit more practice. In revise years, The Sharks have been runners up in the Wavehopper Challenge, now is the time for us to come out on top. Let's make 2019; the year of Wild Water Racing for The Sharks.
The Sharks are already one of the biggest providers of entry level Wild Water races, with the Southern Series run by Susan Templteon, with some help we could re-introduce our London based series, hosting races at Harefield (we already run one along-side the slalom and another at Shepperton Slalom). We have in the past run them at other local venues. Are you interested in helping? All we are asking is you give us a morning of your time.
If anybody would like to try a Wavehopper River Race, we have them at Harefield and we can try at our slalom sessions on a Monday evening. Let's go for it.
For more information, please contact Neal on 07951 770241, or email: canoeing@thesharks.org.uk.