The Sharks are the talk of other people's websites
There are plans to improve the canalised in Harlesden and when you want a good picture for your website where do you go?
The Sharks of course.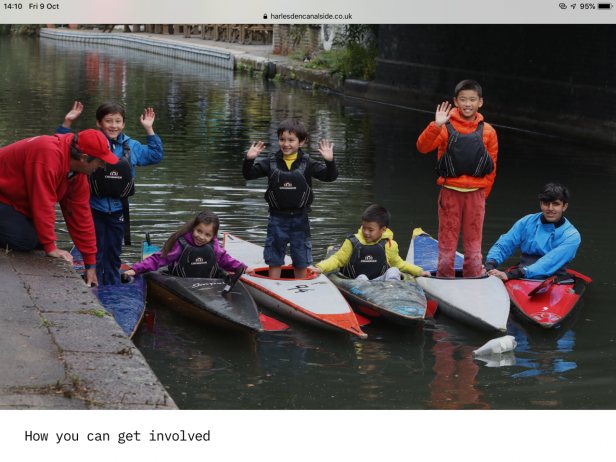 Check it out and if you can get involved with the project, details are on the Harlesden Canalside Website. We are fully supportive of this project and the Old Oak Common and Park Royal Development Corporation are supporting it and us. These regeneration opportunities are about building more than the physical environment, they are about building communities and that requires community facilities and The Sharks are proud that we are part of two regeneration projects in West London and both supported by the Mayor of London.
The Sharks – more than just a Canoe Club