Harefield Results – August 2017
Big thank-you to everyone involved in making the Harefield Slalom was our most successful yet, with nearly 120 starts.
Also big congratulations to The Shark paddlers who took part in the event, which was blessed with sunshine.
Jacob Simpson (Junior 14) won the Division 4 Men's kayak event on Saturday, his first ever slalom event, and won promotion to division 3 enabling him to race in Sunday's Division 3 event where he came 11th. Well Done Jacob.
On Sunday it was another Shark, Sam Liddy (J14) who won the Division 4 event with Alex Aldred (J14)coming second, both were promoted to division three.  On Saturday Alex had been 5th and Sam 11th, also on Saturday James Cluett (J12) raced i coming 7th. This was the first event for any of these paddlers.
So, well done guys.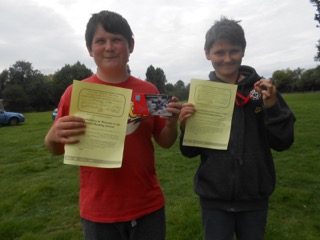 Khaleel Zainddin, was racing Division 3 Men's K1 on both days, returning after injury and came 12th on Saturday and 18th on Sunday.
Catherine Robinson came 10th in the Ladies' K1 Division 3 event on Saturday, with James Read taking 6th place in Saturday's Men's Canoe Singles race and 5th place on Sunday.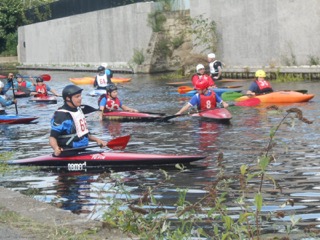 Khaleel and Alex also gave Canoe Doubles a try taking second place on both days at division 4 level.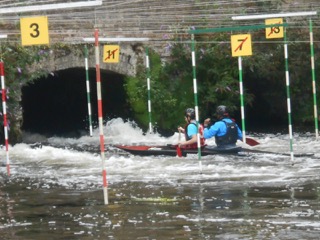 There are pictures available at: www.hollypiggott.com/p641667999, these are available for sale from an independent company.
The following are the results sheets for both days.
Wild Water Race
We also hosted a ranking entry level (Regional) Wild Water Race and Wavehooper Race on the Saturday after the slalom which attracted 16 paddlers, including Alex Aldred who was 8th overall and 1st Junior 14 and winner in his age group in the Wavehopper Race. Full results are:
Harefield Wild Water Race results.
The Sharks would like to thank the following for their help and co-operation in running this event and for helping The Sharks operate throughout the year
The London Borough of Hillingdon,
The London Borough of Hounslow,
Greenford and District Scouts,
Save
Save