Moore, Moore, Moore
Mel and Rick Moore are off to Ironbridge slalom this weekend. They are racing in the C2 event.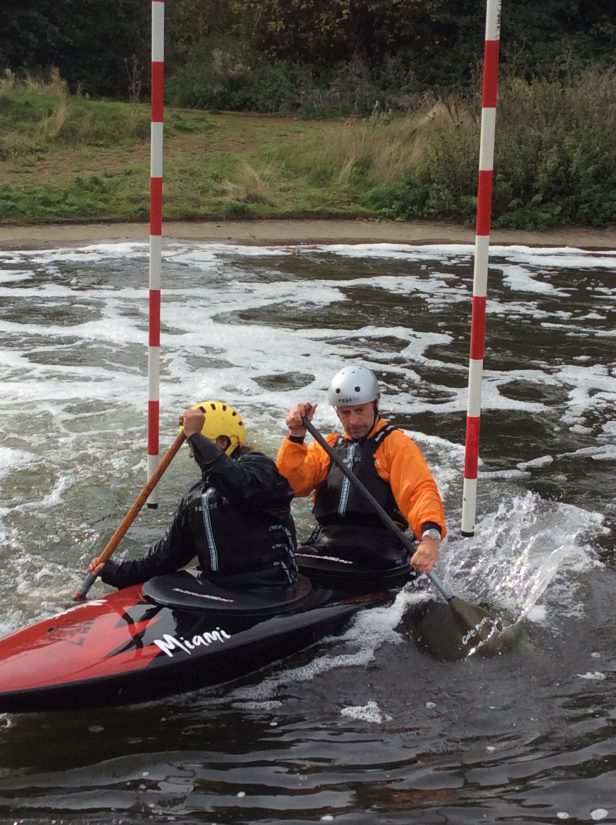 Mel is also racing in Ladies' Division 3, her first outing this year.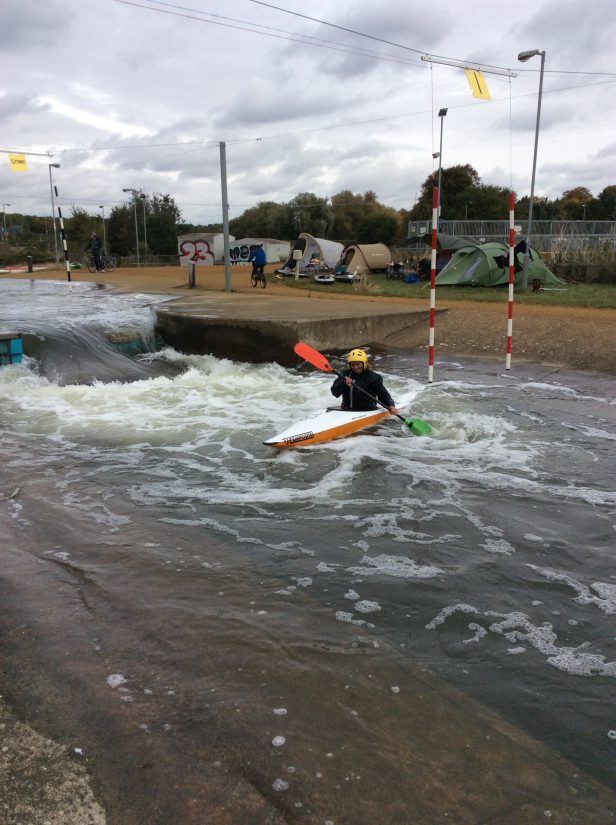 We wish then both good luck and have a great weekend. Many thanks to Telford Canoe Club who are hosting the event.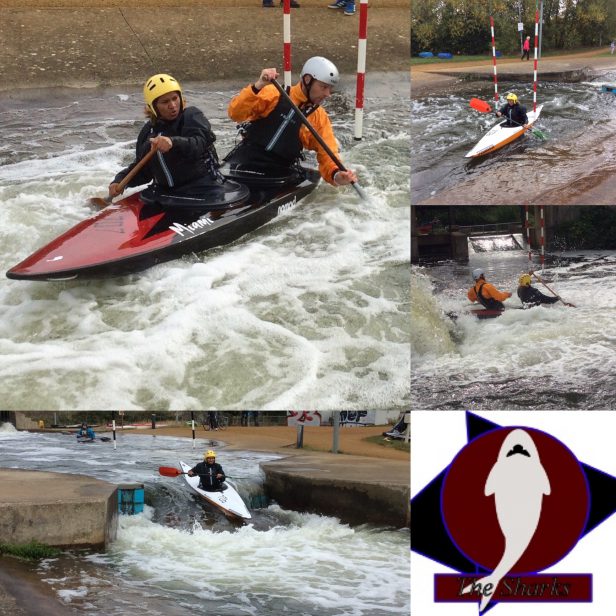 Slalom canoeing is an exciting sport, where you have to race through a course of gates (poles suspended above the water), on rough water. At the top level it is an Olympic sport, where the water is very rough, however at entry level (Division 4) the water is a lot calmer, so as you get better, the standard of competition goes up and the water gets more testing. Interested?
The Sharks host regular slalom sessions at our site in Harefield, West London, for more information please call 07951 770241 or email us: canoeing@thesharks.org.uk. New members are always welcome and you do not need any experience of kit as we will teach you all you need to know and we will supply all the kit. So no excuses, let's get going.