Open House Weekend with the OPDC
As part of the Open House Weekend, we will be working closely with the OPDC (Old Oak Common and Park Royal Development Corporation), as we always do and there will be free kayaking sessions on Both Saturday 2at and Sunday 2nd from 11am. Meet in by the container in the Disraeli Road Car-Park, Barrettes Green Road, NW10 7AE.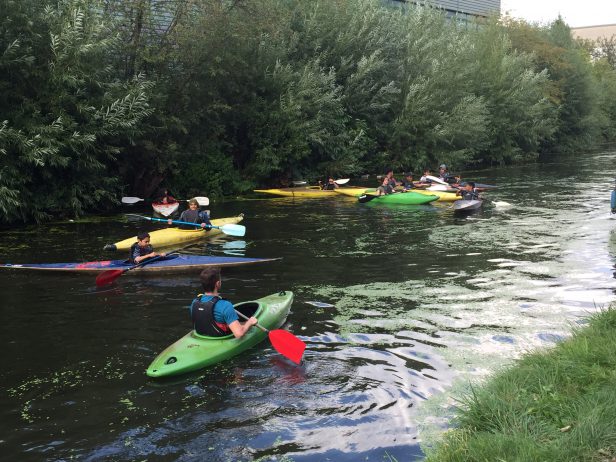 We have been running sessions every Thursday through the Summer and we would like to invite participants to come and join a free to enter fun race on Sunday morning as part of the celebrations.
The race will be short under a mile, we will try and get some racing boats there and the open canoe. Any one is welcome, would be great to see some of the paddlers from Southall and Harefield come over and join in the fun. The course will be about a mile. Starting from the Road Bridge near the pub up to the pipe bridge and back, please try and get there early enough so we can start the race as soon after 10am as possible, because we have to start sessions at 11am.
We have had a great Summer in NW10 and we will continue to develop the sessions through the Winter, with the aim of having a racing team by next year, paddlers at NW10 are welcome to join our other sessions at Harefield, Havelock, Southall.
The Sharks are going places, why don't you come with us on a fun journey? For more information call: 07951 770241, or email: caneoing@thesharks.org.uk.