Strength and Fitness
Some exercises to do at home, whilst these routines have been put together by Aaron Nolan, one of our coaches for Lock Down 2, they can of course be done throughout the year, if you want to improve your fitness and performance.
Although designed for our Slalom Team, they are suitable for all disciplines, so no excuses.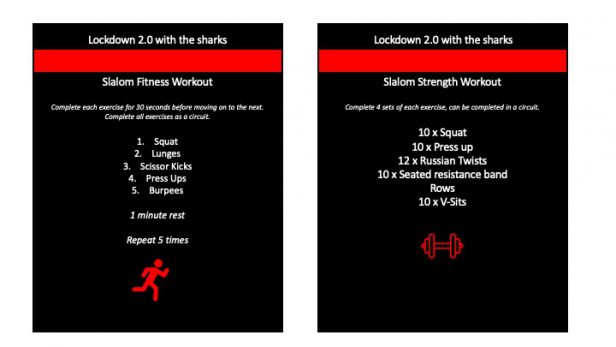 Thanks Aaron, now we need some videos of people exercising, so please send them into Canoeing@thesharks.org.uk or post them on Instagram #teamthesharks.