Shark Internationals
Congratulations to Grant Underwood on becoming the first Shark paddler to represent their country at senior level.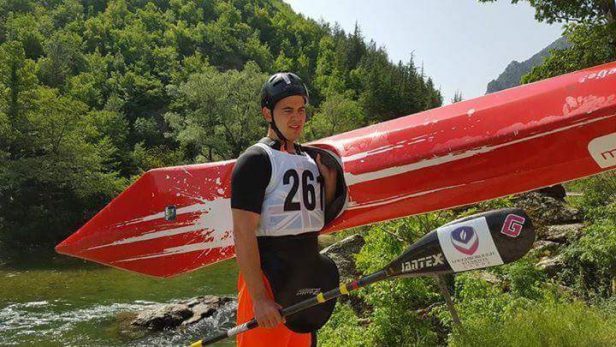 Grant represented GB at the European Wild Water Racing championships in Skopje, Macedonia at the weekend, racing in both classic and sprint events.
The experience was fantastic and The Sharks want more members to have the opportunity to enjoy this experience. So please turn up, practice get involved, do not believe it is only for other people. The Sharks have a fantastic record of attending events at all levels. The key to success is having fun, enjoying the sport and the training.
Let us build a great team for 2018, by starting now.
Grant Underwood and The Sharks would like to thank Peter Schofield, for his help and support at the event. The Hungarian and Bosnian Teams for their help and support at the event, The Shark coaching team, Loughborough University and GLL Foundation.
The atmosphere at the event was amazing, friendly and great fun. Thank-you Macedonia for a fantastic event.
For more  information, or how to get involved, please email: canoeing@thesharks.org.uk or telephone: 07951 770241.