Teaching, Coaching and other Bits
In terms of numbers sitting in boats and trying paddle sport this has been a fantastic year for The Sharks; the challenge is to bring a number of these new paddlers on and make them regulars who progress into our competitive ranks. The number of people we have had contact with is over 500 at the following sites:
Osterley Park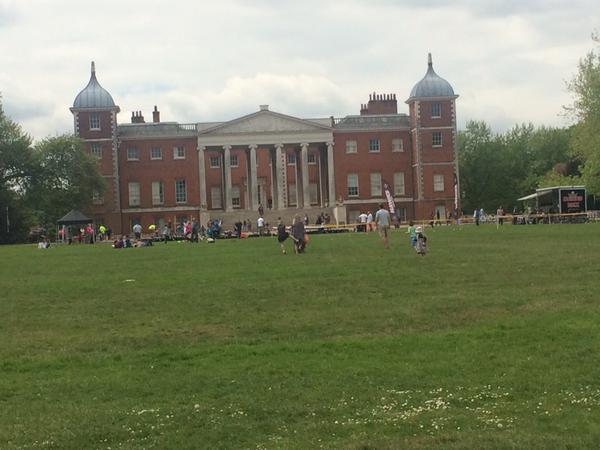 An amazing partnership with the National Trust at their property in the London Borough of Hounslow. This started out as a pilot scheme to test the viability, but neither The Sharks or the National Trust realised the potential of this site; we have been learning as we go along and have now refined the sessions in order to provide good quality sessions on a recreational basis to Park users; we have managed to get some of the youngsters to start paddling at other sites and to start to train and race for us. Towards the end of the year we were offering a mixture of recreational sessions and formal lessons, After one year of operation here we have started to make better use of the site and have big plans for 2016.
We have been at Osterely park every Sunday from April to November from noon till 4p
m and it is a very bust operation; many thanks to all the people involved: The National Trust staff and volunteers, Angie Stewart, Sabina Pięta, Aaron Nolan, Adam Stewart, Jovan Leamy, Beata Fabińska, Rod Grundy, Neal Underwood, James Reed, Grant Underwood and Khaleel Zianddin for working on this project and making it such a huge success.
This project even managed to get a  a mention in the Sunday Times!
 Hillingdon Leisure Centre – Uxbridge Pool
The Sharks working with Fusion at Hillingdon Leisure Centre and Hillingdon Council had a marvellous year using both the indoor facility and the amazing outdoor pool.
Weekly sessions in the 50 metre outdoor pool introduced a number of people to kayaking; working with London Sport we provided one of our most successful Satellite clubs at this venue
during May we used the indoor pool, well half of the Olympic sized pool; where we were able to teach rolling, go through basic safety skills in the nice warm water 🙂
Many thanks to the staff at Hillingdon Leisure Centre, who were always so helpful and pleasant; our instructors who staffed the sessions; Aaron Nolan, Rod Grundy, Beata Fabińska, James Reed, Grant Underwood and Neal Underwood. Thank-you also to the Hillingdon Sports Development Team who have helped in this project.
Southall
The Club's Head Quarters are now firmly established at the Southall Activity Centre; which is where the majority of our boats and kit is stored. At this location we have had weekly sessions throughout the year, using paddling machines during inclement weather and dark nights.
During the Summer we held many club sessions, daily through out the holidays. We also ran sessions for Scouts, Schools and Churches as well as other groups. This site is also linked to one of our satellite clubs. It is the main training base for our racing paddlers, both flat water and wild water; the vast majority of the sessions being run by Beata Fabińska, although of late Rod Grundy and Neal Underwood have been more involved.
We are very grateful to the Scouts; who have made us very welcome and been very understanding ans supportive as we have expanded and grown. This facility has also enabled  us to work with many Scout groups and build up more long-term community partnerships. It has also enabled us to host other groups and schools establishing us in the local community at all levels.
From this site we have been able to service other locations and other partnerships; Three Bridges Primary School, Featherstone Primary School and Havelock Estate, where recently we have established links with Catalyst Housing.
We have run a number of remote session for Ealing Council's Youth Services; A session in Hayes with the Hayes Canal Partnership and much more.
Harefield
Harefield is used to teach and more specifically to train for slalom, we have for much of the Summer been unable to use the slalom facility due to construction work; however, the gates are now being reinstated and will be better than ever as a new system for moving them about has been installed.
We also usually host a division 3 and division 4 (entry level) slalom at Harefield each year, but due to the construction works we moved it to Shepperton this year.
Other Training
We have used the Legacy Loop of the Lee valley White Water site on a number of occasions this year. Some of our slalom paddlers have been attending regular Sunday morning training sessions at the Centre and we twice hired the Centre for the Sharks exclusive use to introduce paddlers to Wild Water an for our Wild Water Racers to get some practice.
Other Bits
We were appointed to manage both the Hillingdon and Hounslow teams for the London Youth Games again this year; these consist of a slalom and a sprint event at the London Regatta Centre in the Docklands; a day of fun and activity with paddlers from across London.
What the Papers Say and Other Media
We have had some very positive press coverage on the local papers covering Ealing, Hillingdon and Hounslow and one mention in the Sunday Times.
Regular references on Twitter and Facebook as well as mentions in Newsletters and Bulletins.
As well as this page we have a facebook account: www.facebool.com/thesharkscc, where there are many pictures comments and stories about The Sharks.
There are many pictures of Shark paddlers and Shark activity on our Picasa account: https://picasaweb.google.com/thesharkscc
Action Videos can be found in YouTube: https://www.youtube.com/user/TheSharkscc,
And we have a Twitter account; https://twitter.com/TheSharksCC
For more information or to get involved contact: Canoeing@thesharks.org.uk or phone 07951 770241.