Sun, Fun and Some great paddling
The Sharks had five paddlers racing at Cardington at the weekend; a great event organised by Viking Canoe Club. Cardington was the first artificial slalom course built in Britain, using a flood relief channel, enabling the organisers not just to be able to design the course, but also the flow of the river.
Some inspired paddling from Shark paddlers pushing for promotion, made the weekend even more fun:
Jacob Simpson is on course for promotion to national division 2 in Men's Kayak. This was only his second and third event of the year and he took 7th place on Saturday, collecting 207 points, on Sunday he moved up to 5th place and won 227 points. He previously had 227 points from Shepperton earlier in the year. A total of 661 from three events. To get promoted you need to earn 1070 from 5 events, an average of 214 per event, so it is looking good for Jacob.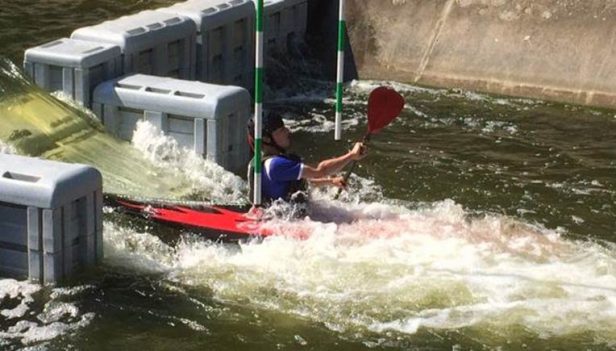 You can view Jacob in action by clicking here.
Another person creeping up the rankings is Alex Aldred, who only raced on Sunday, but had previously picked up two 3rd places at Harefield and a 2nd place at Shepperton pushing him towards promotion in the Men's K1 Division 3, on Sunday at cardington he came 28th; however, he took first place in the Men's Division 4 Canoe Singles event.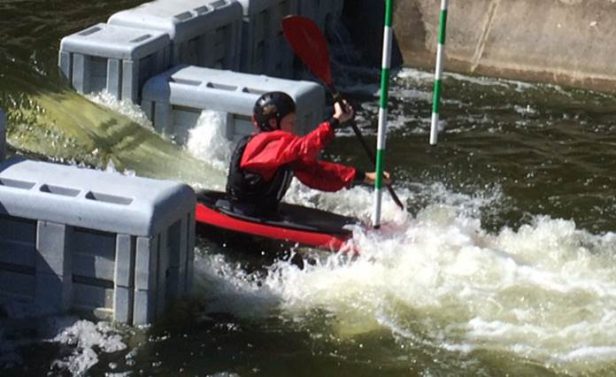 Completing the division three paddlers in Men's K1 was Khaleel Zainddin, another paddler toying with promotion, having taken a second place at Harefield; he was racing in only his third and fourth event this year and came 18th on Saturday and 14th on Sunday.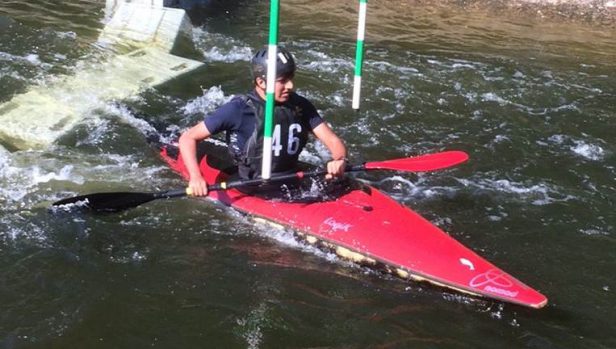 The Sharks also had two Division 2 paddlers in action: Amelia Combes making her first appearance of the season in Ladies' K1 came 19th on both Saturday and Sunday.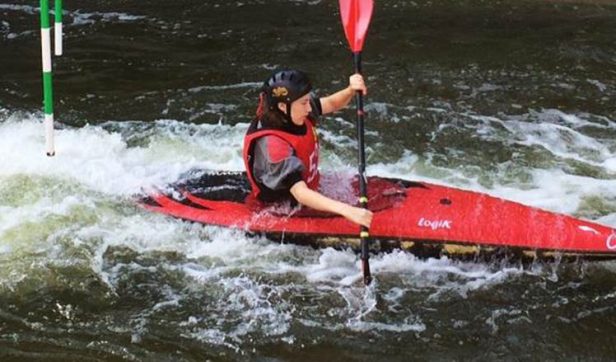 James Read paddled both days in Men's K1 Division 2 coming 39th on Saturday and 25th on Sunday. James also competed in the Men's Division 3 C1 event coming 5th on both days.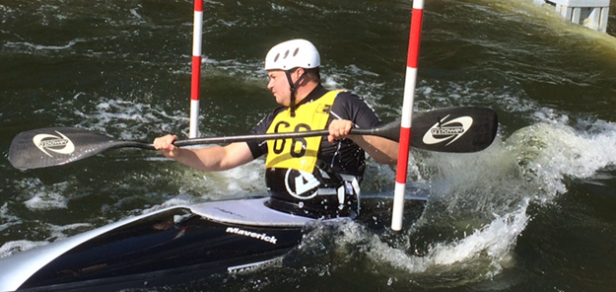 Well done to Shark paddlers, training and practice makes all the difference. If you are interested in taking part in slalom events, get yourself along to our slalom sessions on a Monday evening at Harefield.
Slalom canoeing is a fun sporting activity, The Sharks provide all the kit and coaches. Weekends away, so not only a sporting activity but a social opportunity as well.
Next slalom event The Sharks will be racing at is the Nene, in Northampton