---
Well Done Alex
Alex Aldred is the latest Shark paddler to get promoted to National Division 2 in Slalom Canoeing at the weekend with an impressive 20th place finish as a paddle up (method where paddlers can race one division above their ranking status to gain additional points) in the Lee Valley Division 2 Slalom.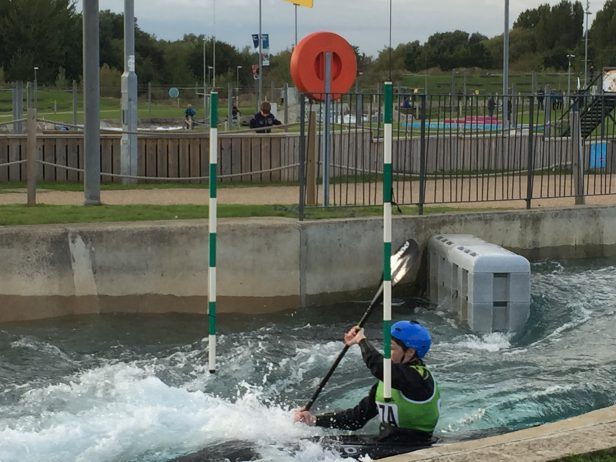 This result now means that The Sharks have 6 paddlers in National Division 2 for K1 slalom, As it was a Division 2 event, Alex's keeps the points earned and is now ranked 102nd in Division 2 Men's K1 Slalom 102nd 331 points.
The event at the Lee Valley was beset with technical problems and all first runs were discounted, so results published are only for second runs.
The top Shark Paddler on the day was James Read, who came 19th and collected 280 points to add to his season total and keeps him as The Sharks top ranked slalom paddler in 32nd place with 1,457 points.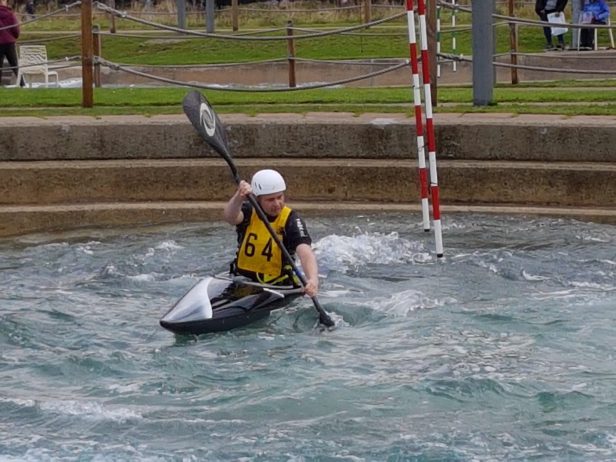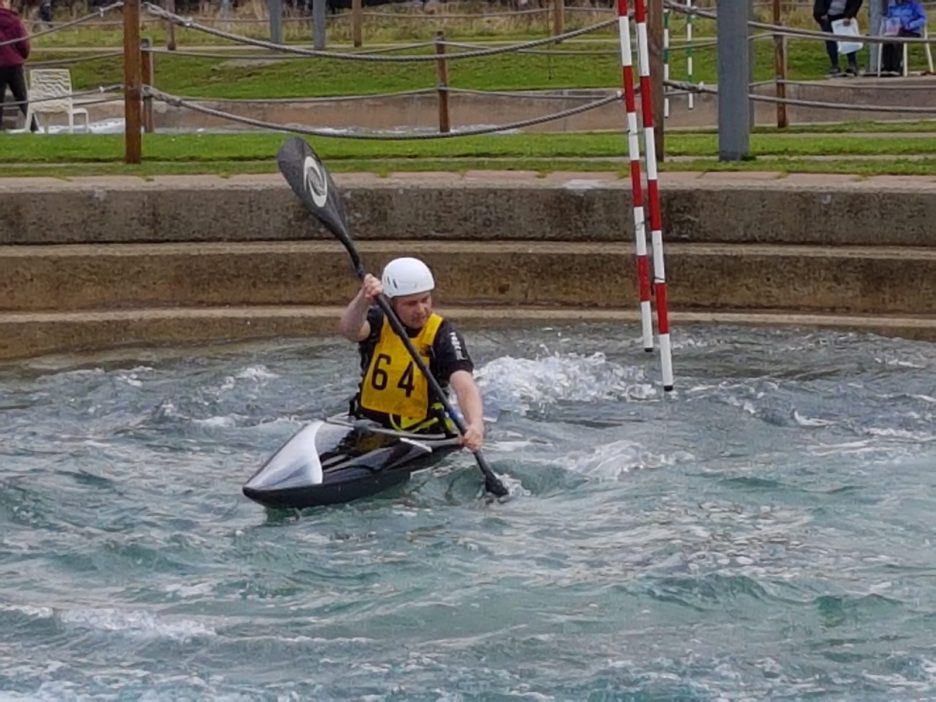 Jacob Simpson who was promoted to Division 2 at the very end of last season retains his place as the second highest ranked Shark paddler with a total of 548 points and is in 80th place in the Division. On Sunday he came 27th and collected 207 points.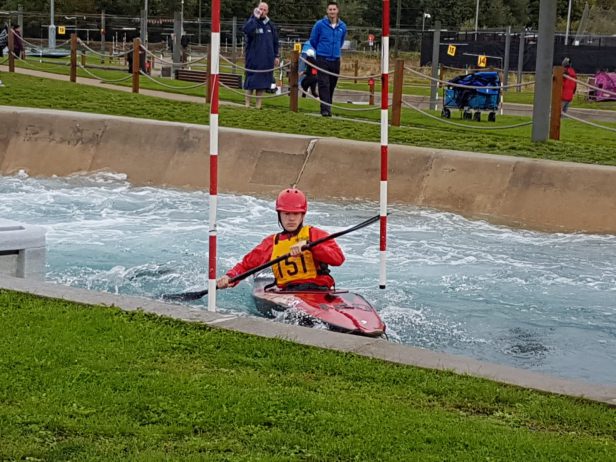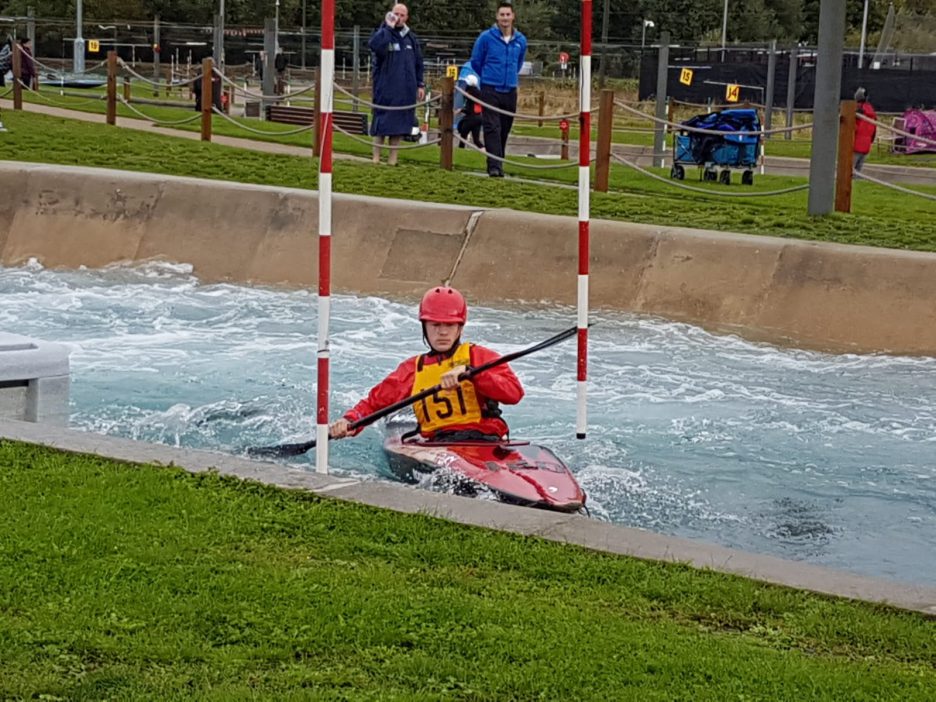 Newly promoted Khaleel Ziauddin was racing at Division 2 for the first time after his promotion at Orton Mere earlier this year, he came 33rd and collected 159 points which places him at 110th with 250 points (he had collected some from a paddle up earlier in the season).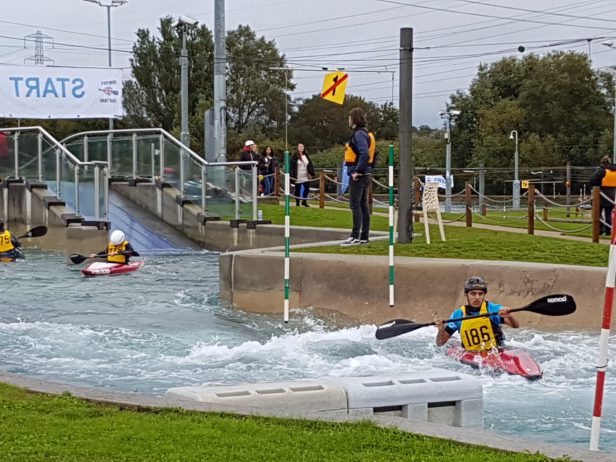 Next week The Sharks are racing at Symonds Yat, which is a ranking Division 2 and Division 3 Slalom.
Slalom is an exciting sport, you start off on gentle flowing streams and build up as you improve you get promoted and not only does the competition get tougher so does the water, The Sharks slalom team is growing in stature and we always want more paddlers to join our sessions at Harefield. Beginners are welcome, you need no experience and we provide all the kit, so cost in never a barrier to participation.
Want to know more? Call us on 07951 770241 or email: slalom@thesharks.org.uk.