Are you up to the Challenge?
The Sharks have been picking up medals at the last couple of London Youth Games in both Sprint and Slalom for both Ealing and Hillingdon but in 2018; The Year of The Sharks, we want to do more; we want to win more medals; what we actually want is to be able to say "If The Sharks were a London Borough we would be the London Youth Canoeing/Kayaking Champions". Actually we came pretty close last year, with a gold, two silvers and a bronze.
The 2018 event takes place on Saturday 19th May at the London Regatta Centre in the Docklands.
To compete in the London Youth Games, you need to live or go to school in a London Borough.
There are two events:
Sprint
200 metre sprints; we need both boys and girls in the following age groups:
Lightening class (racing Lightening boats) Year 7 and under (born after 1st September 2005)
Junior Cirrus (using stable Cirrus racing boats) Year 10 or under (born after 01st September 2002)
Senior Cirrus (racing in Cirrus racing boats)  Year 12 and under (born after 1st September 2000)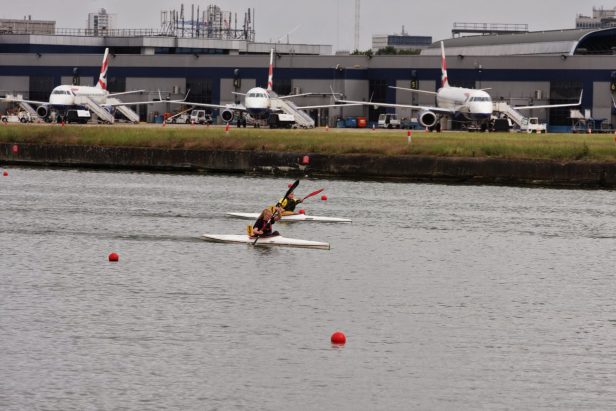 In 2017 we managed the Ealing and Hillingdon Teams, coming 13th and 15th respectively, but we did take a silver and a bronze medal in individual events.
Slalom
Not slalom in the sense that we know it, but a course round obstacles, in Fox slalom boats.
Juniors both male and female; Year 9 or under (born after 1st September 2003)
Seniors both male and female; Year 12 and under (born after 1st September 2000)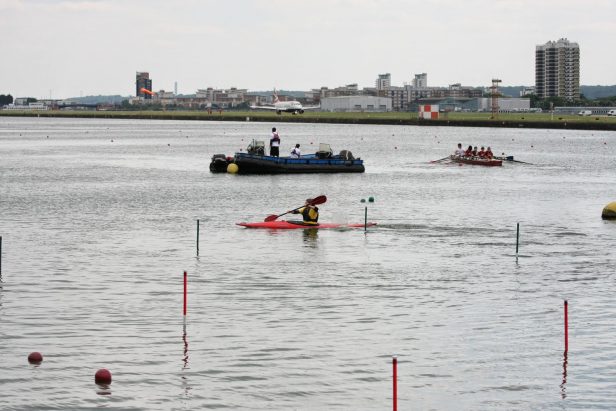 In 2017 we managed the Ealing Team slalom who came 4th, taking a silver and bronze in individual events and the Hillingdon Team which came 14th but also took a gold in one of the events.
Get involved, please contact us saying you want to be part of Europe's biggest sports festival? The Sharks will teach you, coach you and provide all the support you need.
Call Neal on 07951 770245 or email neal@thesharks.org.uk for more information or how to get involved.
Get Active, Get involved, where ever you live; The Sharks are the team for you.