Saturday, March 14th & Sunday, March 15th.
Our friends and close colleagues at Shepperton Slalom Canoe Club are hosting a Division 2 slalom at Shepperton Weir on Saturday 14th march and on Sunday 15th March.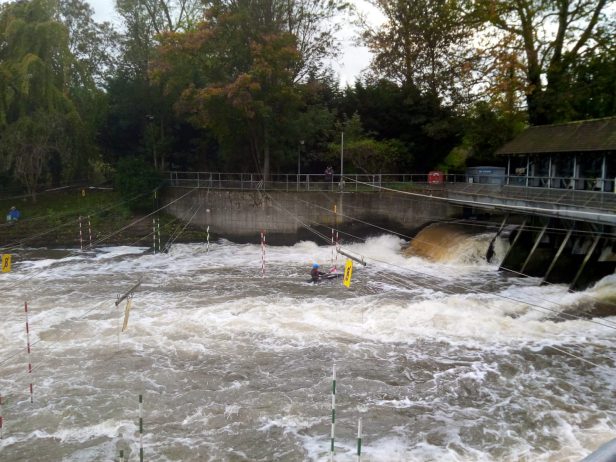 The event is a double event with one race on the Saturday and the other on Sunday.
The event is about 20 miles from Harefield and the journey takes about 45 minutes. There is free camping on site, but it can also be done as a day trip for each day. The Club will be organising a session at Shepperton prior to the event.
Shepperton Slalom Canoe club have helped The Sharks when we have run events, so it would be great to support them on this occasion. If you are in Division 2, please do enter, Division 3 paddlers can also enter as a paddle up, entries are open online at Slalom Entries. If you are unable to paddle then please go along and offer some help to the organisers.
We will definitely have Shark coaches and this event to support paddlers.
The Sharks Slalom Paddlers practice at Harefield every Sunday morning at 10am, new members are always welcome, we provide all the kit, so there are no barriers to participation. For more information please call 07951 770241 or email; canoeing@thesharks.org.uk.