Well Done Sharks!
The Sharks hosted the first of their two slaloms this year at Shepperton at the weekend and although numbers were not as high as we hoped; there were some fantastic results for Shark paddlers.
Sunday's event was the better attended of the two with 31 starters; the water was a bit lower than we had hoped but was a great event for padders new to slalom, and Jack O'Reilly made his debut in National Ranking Slaloms, taking 3rd place in the Men's Division 4 K1, and at just severn-years-old, the youngest competitor there. A name for the future!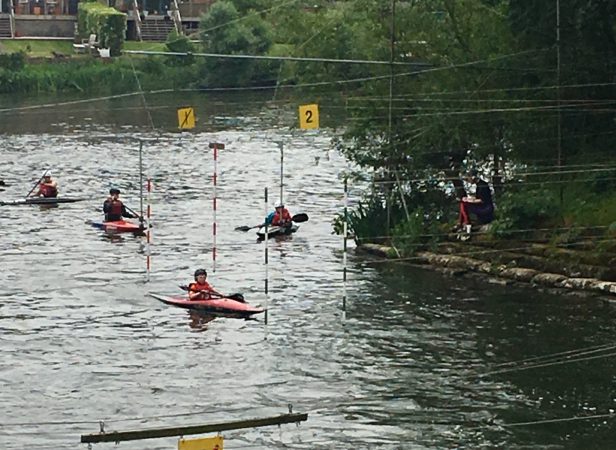 In the Men's Division 3 K1 event; Daniel Elms returning after injuries was the winner with a very powerful performance on both days; leaving himself just one win away from promotion to Division 2.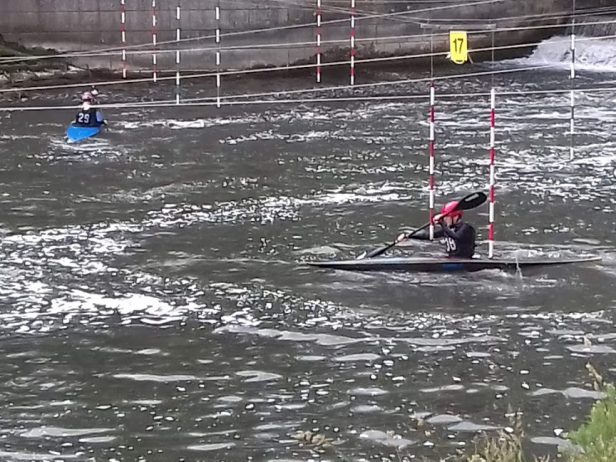 Jacob Simpson started the season where he left off last year with a third place finish on Sunday, another paddler whom we expect to see in Division 2 before the end of the year.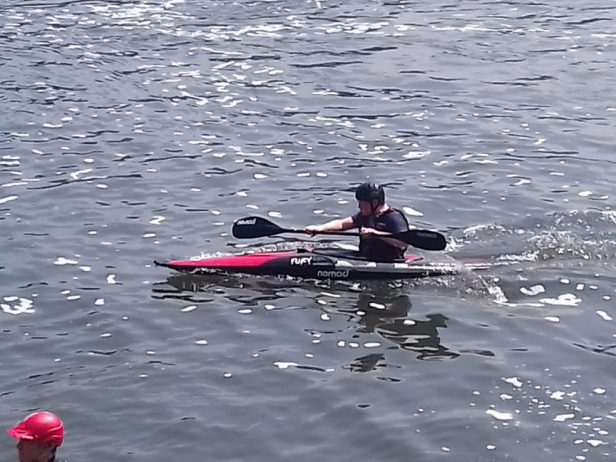 Alex Aldred and Sam Liddy, were also making their first appearances of the season and on Sunday took 9th and 11th respectively in the Men's Division 3 K1 event. On the Bank Holiday Monday the numbers were lower and Sam and Alex swapped places with Sam taking 5th place and Alex 6th.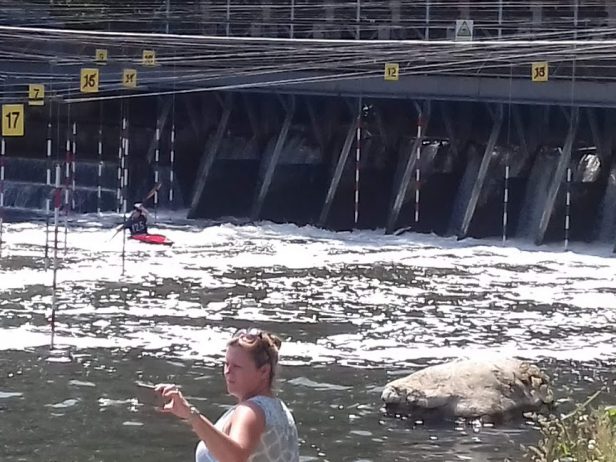 Bank Holiday Monday also saw the debut of Mel Moore in the Ladies Division 4 K1 event, giving The Sharks another First Place result.
Full results will be published on the Canoe Slalom Website.
On the Sunday the Club also ran a Regional and Wavehopper Wild Water Race at Shepperton and it was good to see Grant Underwood racing again as part of his recovery from injury, he took first place in etc Regional Men's K1, in his first race since the European Championships last year. The Sharks also had three new Wild Water Racers, Jacob Simpson came third (first U16 in Wavehopper), Sam Liddy 6th (second U14 in Wavehopper) and Alex Aldred 7th (third U14 in Wavehopper) . Full Regional Results. Full Wavehopper Results.
Well done to all paddlers and Many thanks to everyone who helped out. We would also like to thank Shepperton Canoe Club and their members for letting us use their facilities and for the help they gave us.
The Next event we will host will be at Harefield on the weekend of August 11th and 12th.
The next event we will be participating in is at Cardington on June 9th and 10th, plenty of opportunities to paddle with The Sharks, to have fun, to go to different places and to try different challenges.
To enter at Cardington click on this link.