Opportunities for Paddling
During the Winter, which is till the end of March, we will be operating our Winter Time Table. We aim to use this period to get paddlers ready for the combative season of 2019 and to keep our Wild Water Racers, racing through the Winter months.
Sunday Sessions
Harefield
We will be running our Slalom Sessions Sunday mornings from 9:30am till 11:30am, these sessions are open to anyone of any standard and beginners are welcome. These sessions cost just £6 and take place at Harefield. Parking in the far end of the Coy Carp Public House, we thank them for their support and co-operation. The Coy Carp is a family friendly pub and a nice place to warm up (and chill) after a session on the water. For more information please call 07951 770241 or email canoeing@thesharks.org.uk.
The address is, Coppermill Lane, UB9 6HZ. The sessions are led by Rick Moore, our specialist Slalom Coach, we have a number of paddlers nationally ranked and are aways looking for new members, no experience required. We also provide all the kit, boats, paddles, buoyancy aids, helmets, spraydecks etc.
Havelock in Southall
Havelock sessions are aimed at beginners and paddlers of all standards who want to race and get more involved. The sessions start at 2:30pm and we meet on the tow path just above Top Lock, of the Hanwell flight. The cost is just £5 per person.
Through 2019 we will be developing this site (moving slightly up from the Top Lock) and will become one of the focuses of our racing team with the development of the Undercrofts. For more information or to get involved in these exciting projects, pleas call 07951 770241 or email: canoeing@thesharks.org.uk.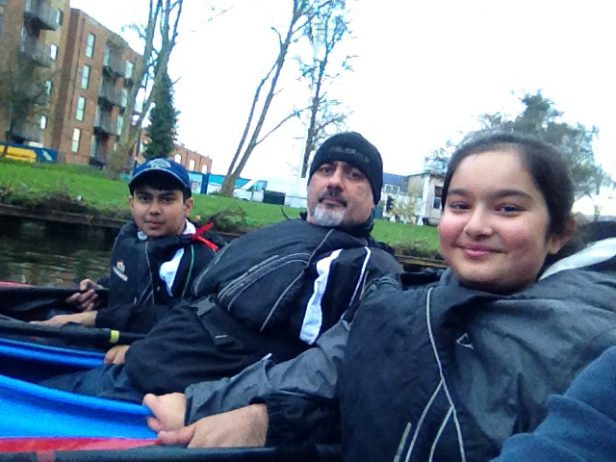 All ages and all standards welcome, we provide all the kit, boats paddles, safety equipment etc. This really is going to be an exciting place to be in 2019. The sessions start from 13th January 2019, due to a race commitment on Sunday 6th January.
Monday
Race Sessions at Harefield
On Monday we will be hosting race sessions at harefield using a floodlit section of the Canal near the Coy Carp in Harefield. Details as above. Cost is just £6 and is open to anybody who wants to race, whatever discipline, Sprint, Wild Water or Marathon. We will start off using WWR boats and progress as paddlers progress.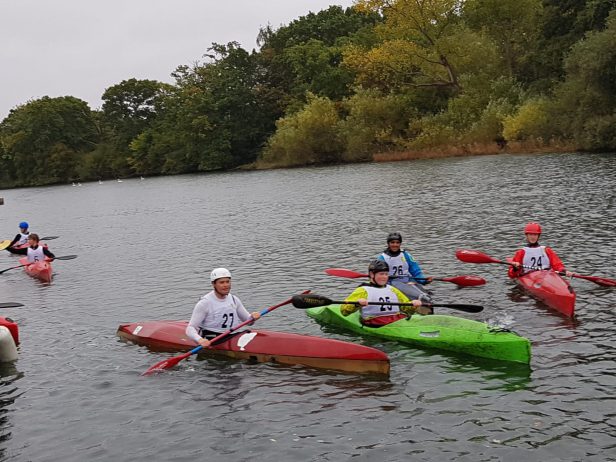 Wednesday
Floodlit Slalom Sessions at Harefield
These sessions are for ranked paddlers in Division 3 and above or for people overt age of 18-years-old. The cost is £6 per person and start at 6pm. Meeting in the Coy Carp as described above.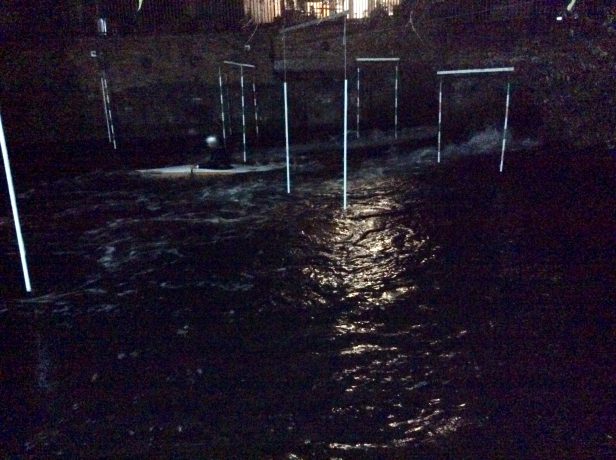 Saturday
We will look at establishing a race session on Saturday mornings as soon as possible, but these will only run on weekends the Club is not attending races. For more information please contact Neal on 07951 770241 or email: neal@thesharks.org.uk.