What are your paddling Plans for this year?
There are plenty of opportunities to get active, to get more involved and there is no pressure to do anything other than what you want to commit to.
There are no up front fees, no signing up to courses,  although we will be running course for those who want them, You can join for recreation and fun and enjoy casual paddling or if you want you can take part in competitions.
We compete at all levels, so you can do local competitions, which are fun and you do not have to be too serious about, but if you wish to commit a bit more you can try some higher ranked competitions all the way up, we have been to local, regional, national and even international events, and it is always fun at whatever level you participate. So the choice is yours?
During the Winter months (till the end of March) we will be concentrating on our weekend sessions, you can join in these sessions at anytime, there is no minimum standard, so beginners are always welcome.
On Saturdays we host sessions at Havelock Road in Southall: These sessions are suitable for all ages and all abilities, we have a racing section here with operates on the canal. We meet at @:30pm. Please let us know if you are going to come, by either calling 07951 770241 or emailing: canoeing@thesharks.org.uk, so that we can ensure we have everything ready for you. The cost is just £5.
On Sunday mornings we paddle at Harefield, meeting at Troy Lake at 10am. These sessions are aimed at getting people to paddle on moving water and to take part in slalom canoeing. They are suitable for all standards, beginners always welcome. The cost of these sessions is £6 only. Please contact us on 07951 770241, email: canoeing@thesharks.org.uk, for more information or to let us know if you are coming along.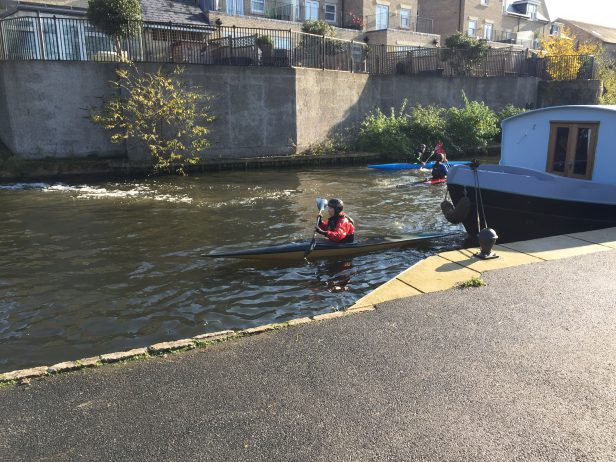 On Sunday afternoons we are in NW10, Harlesden/Park Royal, these sessions are specifically aimed at getting people new to kayaking on the water. The cost is only £5 per person and we meet at 2pm. We need to know who is turning up, so please give us a call on 07951 770241 or email us at: canoeing@thesharks.org.uk.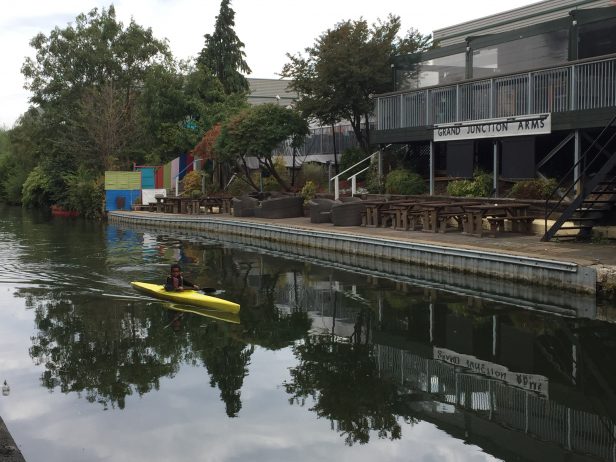 We will return to Osterley Park at the beginning of April for our family fun sessions, full details will be published soon, it will be bigger and better than last year, with more opportunities to get on the water and have fun.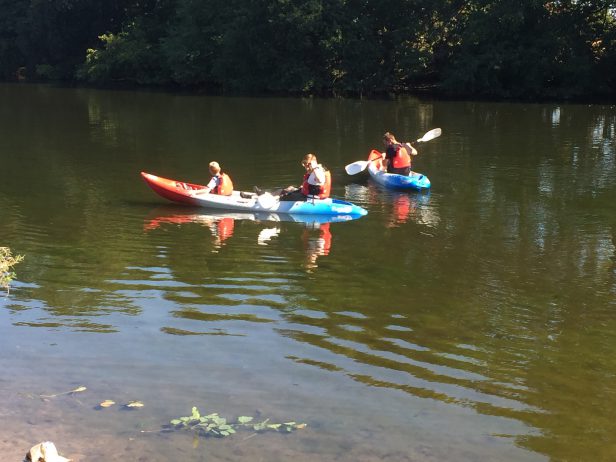 We have some exciting plans for the year ahead, so please keep unto date with us by checking our website and our social media pages, we are on Facebook/thesharkscc, Twitter/thesharkscc and Instagram/thesharkscc.
We will be developing facilities and new programmes at Troy Lake in Harefield, at Havelock in Southall as well sin NW10.
We have a full competitive programme for all abilities as well as recreational sessions, and sessions for schools and clubs, Scouts etc. For more information get in touch. Email: canoeing@thesharks.org.uk or ring 07951 770241.