Yes, Slalom starts this weekend
And The Sharks are part of it.
Unfortunately our plans of going to Dulverton have been prevented by a lack of water in the river, but Shepperton Division 2 race is to go ahead and our division 3 paddlers have transferred their entries there.
Official Practice starts at 10am, The Sharks will be onsite from 9am, for individual start times check the Start List.
The Sharks top ranked paddler for the event is James Read, who starts the season ranked at 59th in Division 2 and will be bib number 64 this season.
Jacob Simpson, will be entering his first Division 2 slalom since his promotion at the end of last season and is currently ranked 143rd in Division 2 and has bib number 151.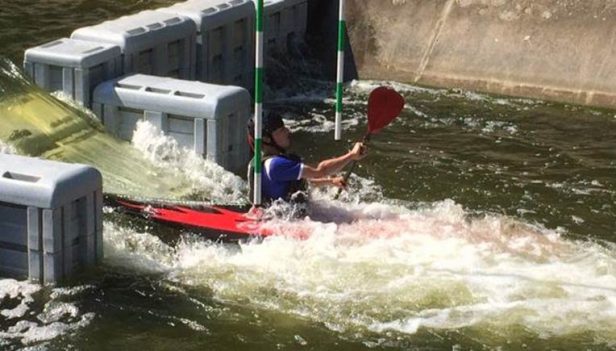 We also have two paddle ups entered from Division 3, Alex Aldred is ranked 4th in Division 3, bib number 4.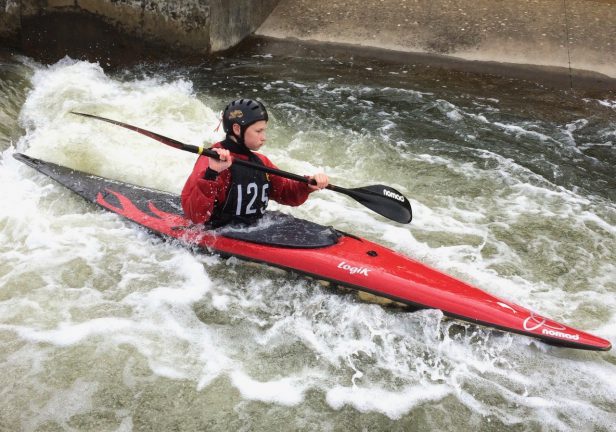 And Khaleel Ziauddin, ranked 10th in Division 3 with bib number 10.
We wish all our paddlers the best of luck on both days and feel confident that they will all come away from the event with improved rankings.
Sue Templeton another Shark member will also be racing as a paddle up, Sue is currently ranked 18th in Division 3 and has bib number 18. She races for our partner club in the South, Itchen Valley.
The event is organised by Shepperton Canoe Club, whom we thank very much for hosting the event. If you are not paddling this weekend, you can always get over to Shepperton and give a hand or just watch the action and support The Shark paddlers. The address is: Ferry Lane, Shepperton, Middlesex, TW17 9LW. It is about a 40 minute drive from Harefield.
It will be a great weekend, you can come either day or both days, up to you, but you will get the chance to see for yourself what slalom canoeing is all about and why it is so exciting.