Slalom 2017 kicks off
James Read is the first Shark paddler to race in slalom this year, taking 19th place in the Men's K1 event on Saturday 11th March at Shepperton Weir, in Sunday's event he came 20th.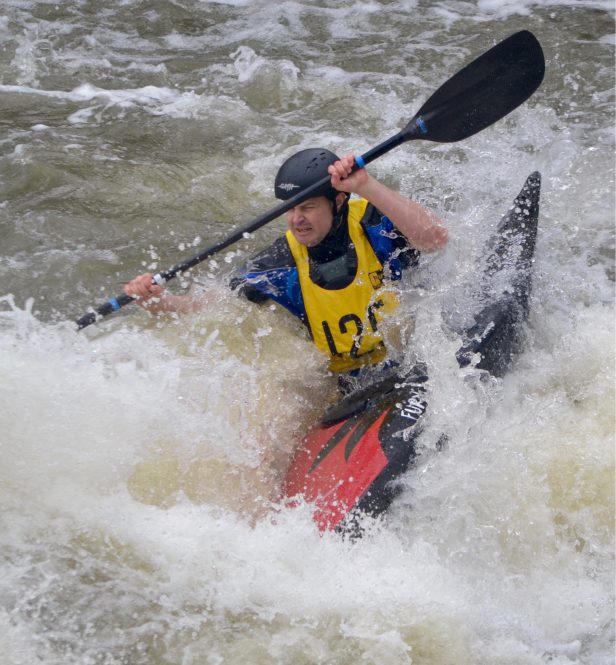 James was promoted to division 2 at the end of the 2016 season and as the picture shows is at home on the rougher water, with a few more events at this standard under his belt he will start moving up the rankings.
Amilia Combes and Neal Underwood both attended Saturday's event to gain some valuable practice for the new season, although neither raced.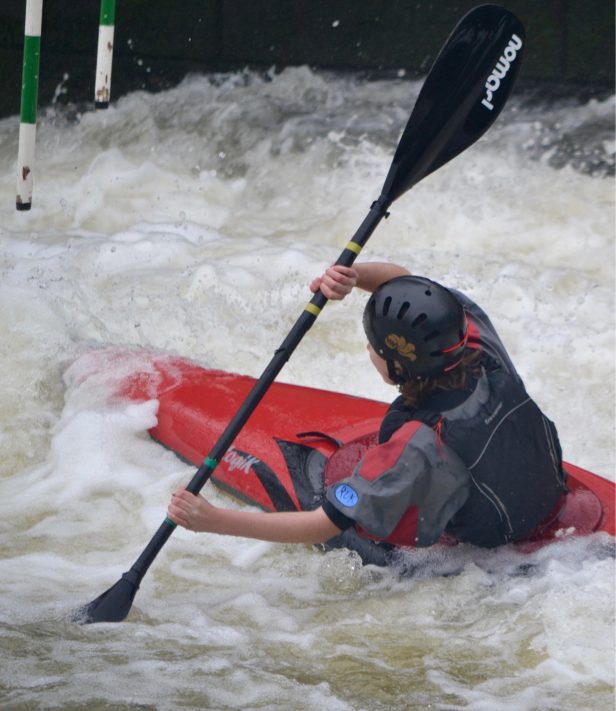 The Shark Slalomists will train at Harefield on a Monday evening from April. New paddlers are alwayse welcome, you do not need any experience or special kit. You will start off on flat water learning to paddle and as you improve you will compete on more exciting water at venues across the Country. For more information contact Neal on 07951 770241 or email: canoeing@thesharks.org.uk