Sharks & Catalyst Housing Working with Ealing Council
This is probably one of the most inspired canoe projects of the year!
The Sharks, Catalyst Housing and Ealing Council want to turn a no-go area of disused garages into a thriving canoe base for Southall.
On the Havelock estate in Southall are blocks of flats adjacent to the can, with garages at ground level with the flats above them, the garages are undercover and have for a long-time been used for anti-social behaviour  and are no longer used as garages. So what do you do with this space?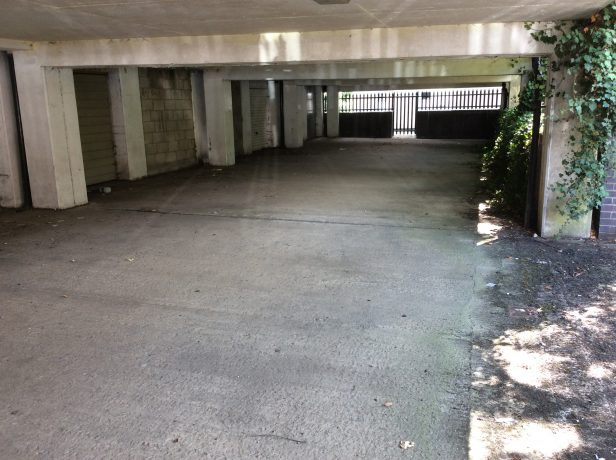 Obvious isn't it?
Yo brick the area in, making it secure, open up the garages for canoe storage and hay presto you have a canoe club, right in the middle of the community!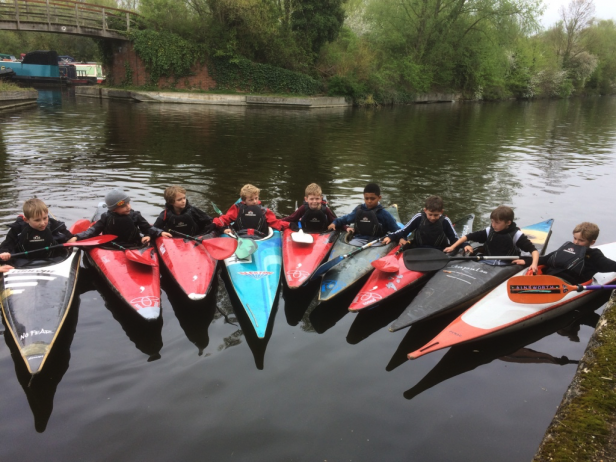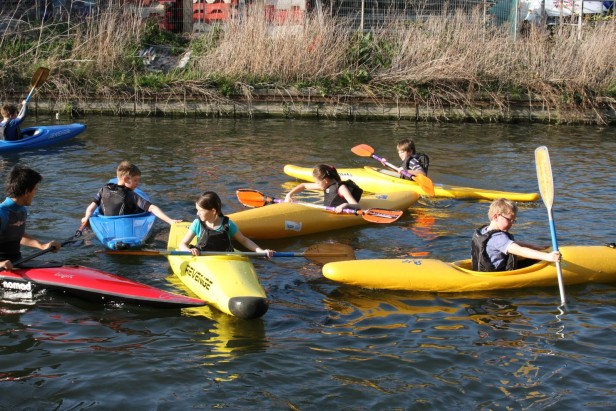 This really is a brilliant and inspired idea, so congratulations to those who came up with the idea, now the tricky part.
How do we make it happen?
We need to raise some money and we need some help with crowd funding. We reckon the cost of conversion, fitting out and some new kit comes in at £62, 564. We have set up a page on SpaceHive, with the help of Catalyst Housing and Ealing Council have already pledge £1,920 of in kind support. Ealing Council own the building.
If we can get enough support, we can be awarded up to £50,000 by the Mayor of London's Fund for bringing back dead space into community use. That means we do not really need to raise huge amounts of money and any additional money we do raise of course will go into making the facility even better.
How can you help?
There are a number of ways:
The most obvious is you can make a donation at SpaceHive, anything and everything helps. The whole point of crowdfunding is lots of small donations make for a big pot.
What would also help is spreading the word; the more people who know about this idea, the more chance we have of racing the money we require. And even better still if a few companies can get involved and donate some money that would be brilliant, so please share with your employers if you can.
Just registering and liking the page will help, the more likes we get, the more chance of other people, seeing it and supporting it. So if money is tight, and we understand it is for many people, then help us by liking it and sharing it.
Getting the money is the first big hurdle, but there are
Other Ways to Help
This project is for the local community and needs to be owned and run by them, so you could get involved by volunteering, offering your skills snd services, not just for the conversion, but to keep the project going. We will need a lot of community involvement. The more local people involved, the better the facility will be.
If you want to be involved, whether that be by going canoeing, helping to run the project, can provide materials, equipment, time or anything else you think can help, then get in touch call Neal on 07951 770241 or email; neal@thesharks.org.uk.
What we want to provide
We want to deliver a first class canoeing facility for local people and beyond, this will include many parts.
Obviously the most important part is to get as many people, of all ages, on the water paddling as possible, but there is much, much more to this idea.
The Sharks are a competitive canoe club that in the last 10 years have grown and evolved into a great place to be, over the past few years more than 2,500 people each year have been able to experience affordable canoeing for fun at a number of locations we have operated from. We have the proven experience the knowledge to make this work.
We will run regular sessions for the general public to come and try canoeing and kayaking, enabling as many people to get involved as possible. If people want to come down and have some fun paddling about on the canal, with no commitment, that is fine.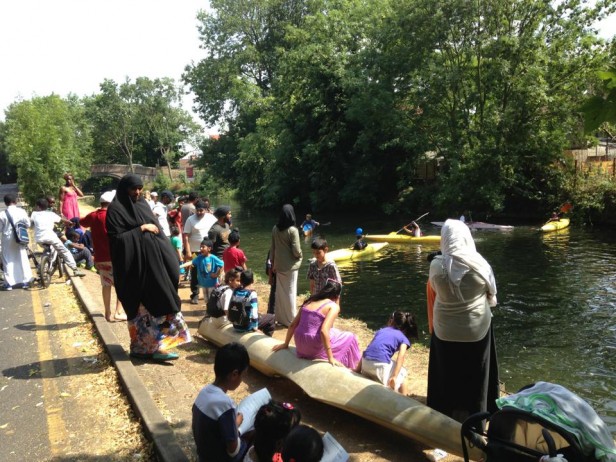 However, we will also run training sessions for those who want to take it further, and we have some good experience in this area as well. We have a number of local people who have enjoyed competitions and some who have done rather well; including one local lad representing Britain at the European Wild Water racing championships. We have the coaches with experience to take you all the way. We compete in Slalom, Sprint, Marathon and Wild Water. the project at Havelock will be ideal for Sprint and Marathon, although we will encourage people to try out slalom and Wild Water racing and provide the opportunities to travel to other sites to get this experience. Not only have we been all over Great Britain with our paddlers, we have also been to France, Germany, Belgium, Slovenia, Italy, Macedonia and the USA for events and competitions.
Yes we were there
As well as providing a great time on the water we want to convert the garage space into indoor facilities, enabling us to do a wide range of land training, fitness groups  and social meetings throughout the year. We have kayaking machines for this as well as a number of other fun ways to keep fit and develop skills.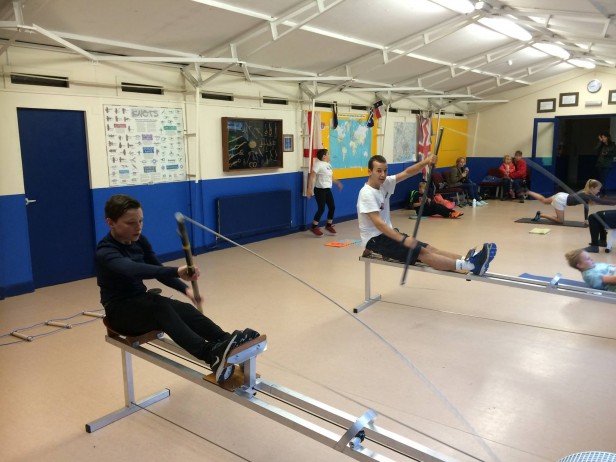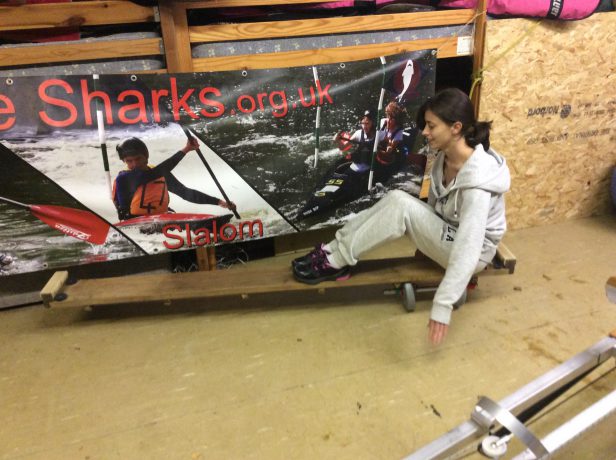 Take a look about our Website and see what we do, what we can achieve for local people and then contact us and let us know you want to be involved.
This project is only restricted by lack of imagination and so far the London Borough of Ealing, Catalyst Housing and The Sharks have show lots. now we need your input.
We already work closely with schools in the area, running after school clubs at Three Bridges and Featherstone Primary, we want to work with more schools creating more opportunities, this base will enable us to do this.
We have provided teams for and regularly medal winners at the London Youth Games.
Please take a look at this short video, to see what we can do.
And Just Occasionally
We do other things because it is fun