Sharks at 'Tully
The Sharks had three paddlers racing in the Grandtully national ranking division 1 slalom at the weekend
Grant Underwood (Division 1) James Read (Paddling up from division 2) and Neal Underwood (paddling up from Division 2).
The river levels were high and for a few days of playing on the rapids, one of the best sets of rapids in the UK and a great training experience for paddlers.
In Saturday's competition Neal came 71st, Grant 72nd and James 74th, Sunday's results were Neal 72th, Grant 73rd and James 74th.
Although a long way to travel it would be great to get a Shark team up there next year for the Division 2 slalom one weekend and the Division 1 the following weekend. It would be a fantastic week of activities.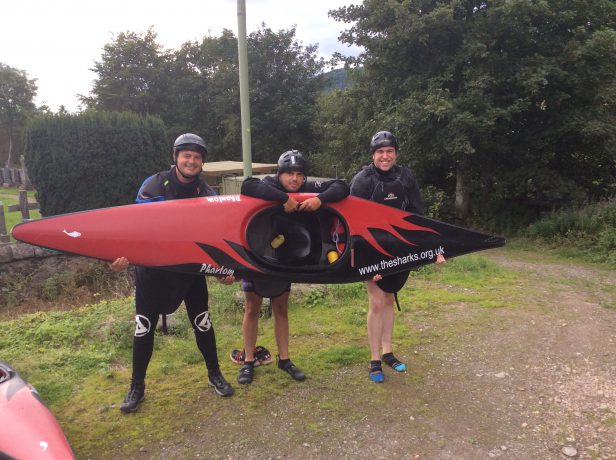 As well as the slalom course and rapids there is plenty of other water to paddle on as new paddler Tom Canfield discovered as part of group on the trip.