At the Lee Valley Slalom
James Read will be racing in the Division 2 slalom on the Legacy Loop of the Lee Valley White Water Centre, on Sunday 16th September.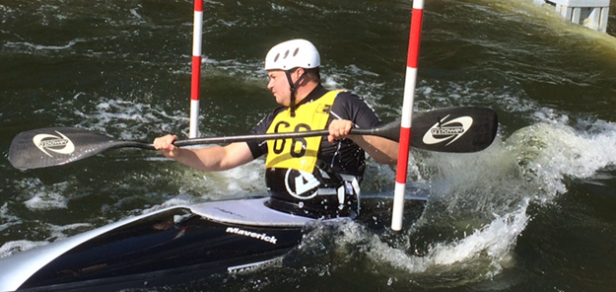 The Lee Valley White Water Centre, is where the slalom competition for the Olympic Games was held, the Legacy loop is not the main course but a smaller, but still challenging. A number of Shark paddlers have raced there over the years with some good results and it is a great place to race.
Good Luck James, if any Shark paddlers want to go and watch it is jut round the M25, post code is: EN9 1AB. It is worth a visit. If you go on Saturday 15th, you will be able to watch the British Open and Premier Division race on the main course. You will get the chance to see slalom canoeing at the very top level as there will be international paddlers taking part, as well as Britain's best and Britain is one of the top countries when it comes to Canoe Slalom!
James Read started slalom canoeing at Harefield, at eThe Sharks sessions on a Monday evening, so if you are interested in paddling the White Water, why not come along on a Monday evening at 6pm and give it a try?