Our Slalom Season Starts
And we have paddlers racing at two events next weekend on Saturday 14th and Sunday 15th March and we have coaches at both events supporting our paddlers.
Stone
We have two new paddlers starting out their Slalom carer at Stone in Staffordshire, many thanks to Stafford and Stone Canoe Club for hosting the event.
13-year-old Emily Potts has been a regular at training sessions through-out the Winter and will be racing Ladies' Division 4 Kayak at Stone on Saturday.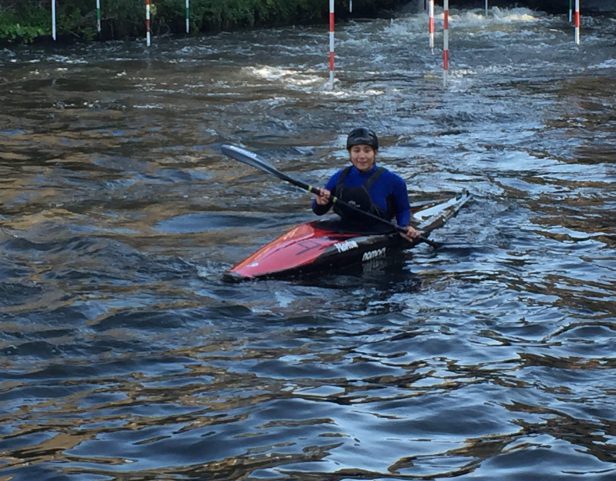 Luke Murphy another new paddler who have been training through the Winter is hoping to make his debut at the weekend paddling in Men's K1 Kayak.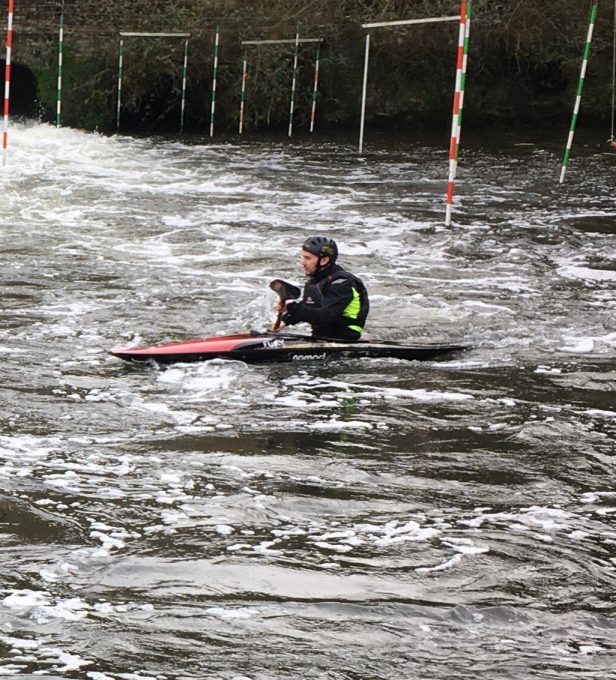 As well as two new paddlers; Aaron Nolan returns to the fray, one of our coaches, who has previously been ranked, but not competed for a couple of years, he has been re-ranked in Division 3 and will be racing Men's Kayak Singles in the Division 3 event on Sunday, wearing bib number 219.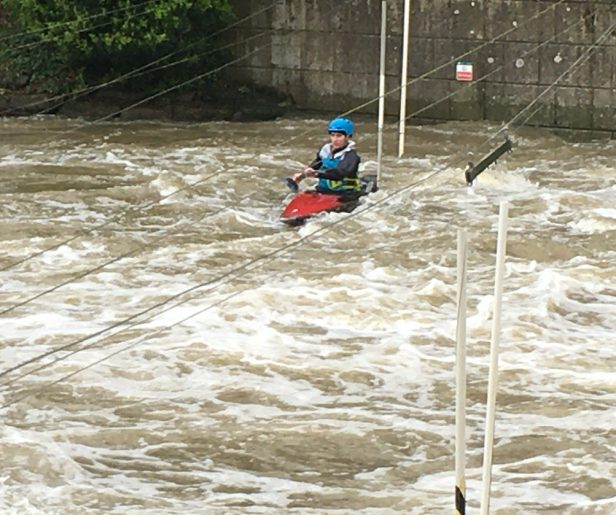 Good Luck to everyone taking part hope you have a good time because fun is the most important thing.
Shepperton
Our Friends at Shepperton Slalom Canoe Club, will be hosting a Division 2 event this weekend at Shepperton Weir, if you are not taking part, it is local, why not go over and have a look, cheer on The Shark paddlers and see for yourself what all the fun is about.
In the Men's Division 2 Kayak event we have three paddlers racing, our top ranked paddler James Read, wearing Bib number 41 this season, he is racing both days at Shepperton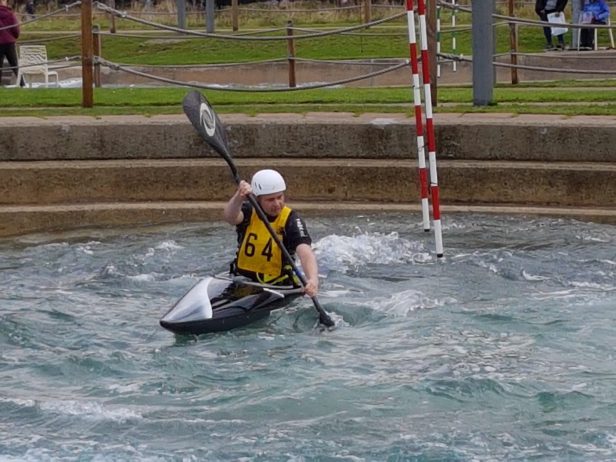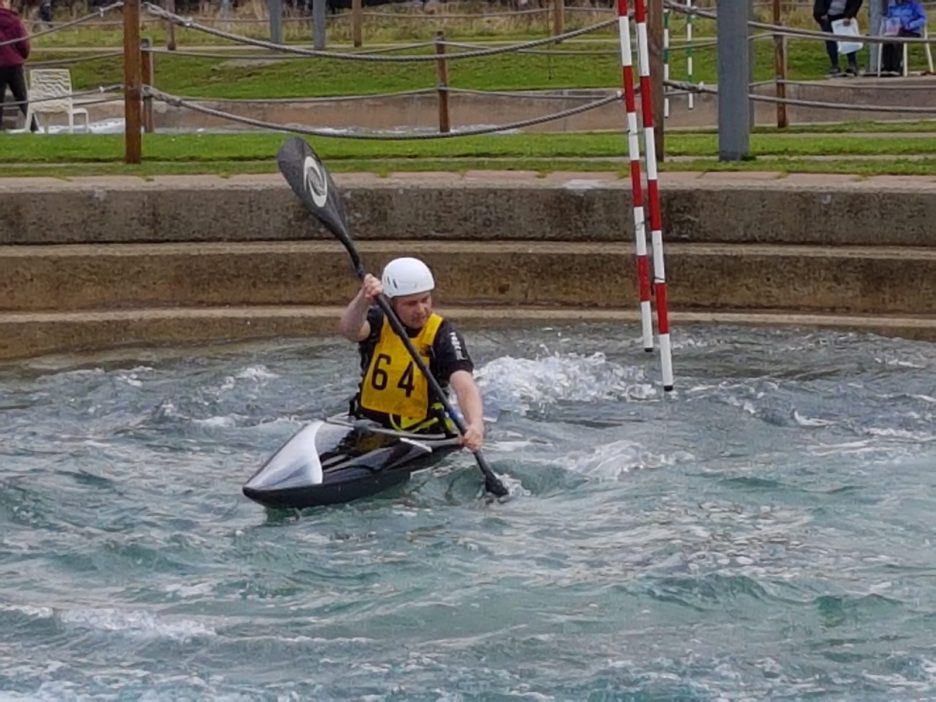 17-year-old Jacob Simpson will be racing in Men's Division 2 Kayak on both days, wearing Bub number 77.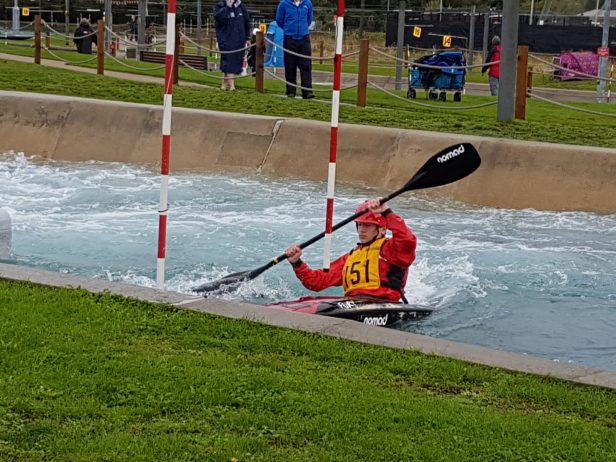 Alex Aldred is wearing bib number 82, and our youngest Division 2 paddler, still ranked as under 16 for this season. He is entered on both days.
Wearing Bib number 96 is another 17-year-old, Khaleel Ziauddin, he is also racing both days.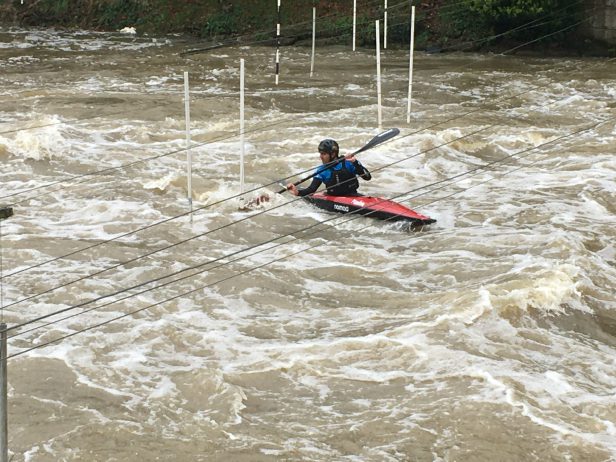 And returning to competition is The Sharks' Chief Slalom CoachRick Moore who will be racing in the Veterans' competition for the first time, wearing bib number 49. As well as racing Rick will be supporting our Division 2 paddlers at Shepperton.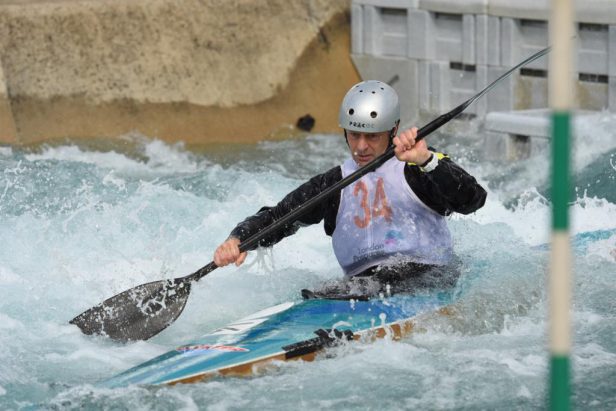 Have a great time at Shepperton and good luck to everyone taking part.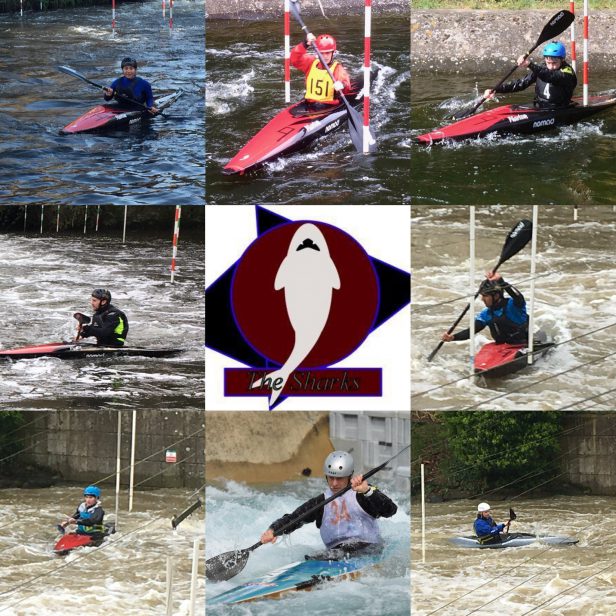 If you are interested in getting involved I Slalom Canoeing, please get in touch, either call 07951 770241 or email: canoeing@thesharks.org.uk. Or just turn up to one of our sessions.
Please not that due to these two events taking place at the same time we will not be running the sessions at Harefield or NW10 on Sunday 15th March. However, the Session at Southall on Saturday will be running as normal.