Go Joel
Joel Gunnery has made a few eyes open as he has raced in his first events of the 2017 season. After taking gold and silver at the London Youth Games, he kicked off his ranking season at Cardington Division 3 slalom Men's Kayak; with a sliver in Saturday's event and a gold in Sunday's. These stunning results put him in line for an early promotion to division 2 this year.
Cardington was also a Division two event and The Sharks had two Paddlers racing in Division 2; Amelia Combes was paddling in both canoe and kayak, she came 9th on both Saturday and Sunday in C1.
In Kayak singles she came 13th on Saturday and 11th on Sunday.
James Read was also racing in division 2  Kayak singles and came 28th Saturday and 38th on Sunday.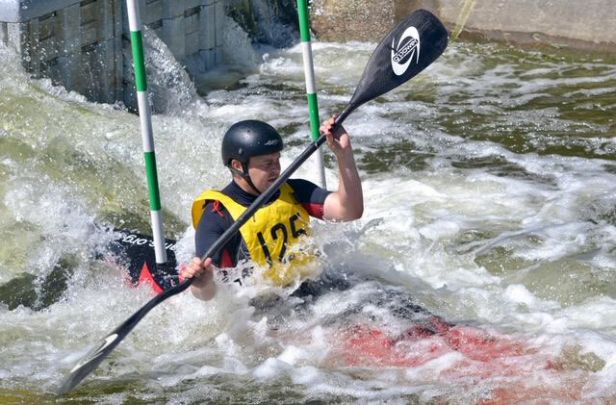 The Sharks are always looking for new paddlers to join their slalom team, no experience need, we will teach/coach and train as well as provide all the kit. Interested? Then contact Neal on 07951 770241 or email: canoeing@thesharks.org.uk.