How about a fun weekend away in North Wales?
The Bala Mill Slalom on the River Tryweryn is suitable for any paddler who has been to our Harefield sessions, if you are unsure, ask Neal or Rick next time you are there. The slalom takes place on the weekend of the 14th and 15th July.
At the top end of the course there is good flowing water and a nice set of rapids, this is used for the Division 2 and division 3 course, at the bottom end the water becomes a fast flowing stream with small rapids and is where they host the entry level division 4 slalom.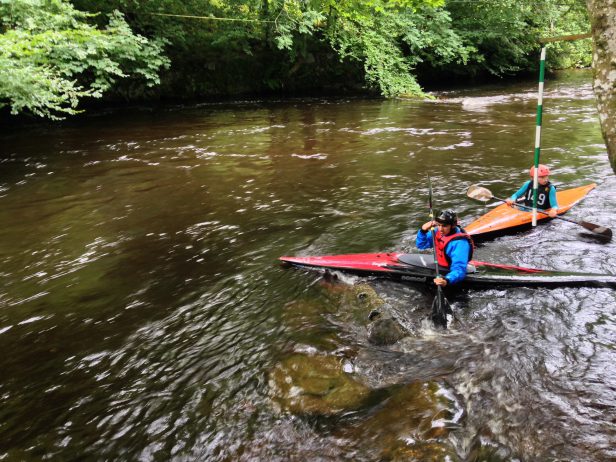 There is camping on site and there area number of other kinds of accommodation in the Town and surrounding area, including bunk houses, cottages, bed & breakfast and hotels. So something to suite everybody's' tastes and requirements and most are wishing walking distance of the site.
This report from 2016, gives a good idea or the course and the place. It also consist of some videos of Shark paddlers racing at Bala.
There is plenty of things to do in the area, if you wish to make a holiday of the weekend, being on the edge of etc Snowdonia National Park, we can go and look at the International Site, further up the River Tryweryn, where the 1981 World Championships took place and maybe, if there is time, some of the paddlers can have a go on some really big water.
To enter this event, click here.