Work goes on behind the closed doors
We have for sometime been working on a project to establish a home of our own in Southall on Havelock, whilst we may not be able to paddle at the moment, work has been on-going for some time, seeking funds, getting planning permissions and preparing the site.
One of the things we have needed to do is to get funding and as part of that process we need to get letters of support from the Community, we have had a lot of support and the project will we hope start to become a reality once the current Covid-19 crisis is over. But in the meantime we would like to share with you two of the letters of support. We have always thought we were pretty amazing, but it is nice when you get it confirmed.
What makes us so great is our staff, we have the best people and a big thank-you to them. Can we also thank the paddlers who have sent in emails of support and kind words durning this time. Please keep safe and hopefully see you soon.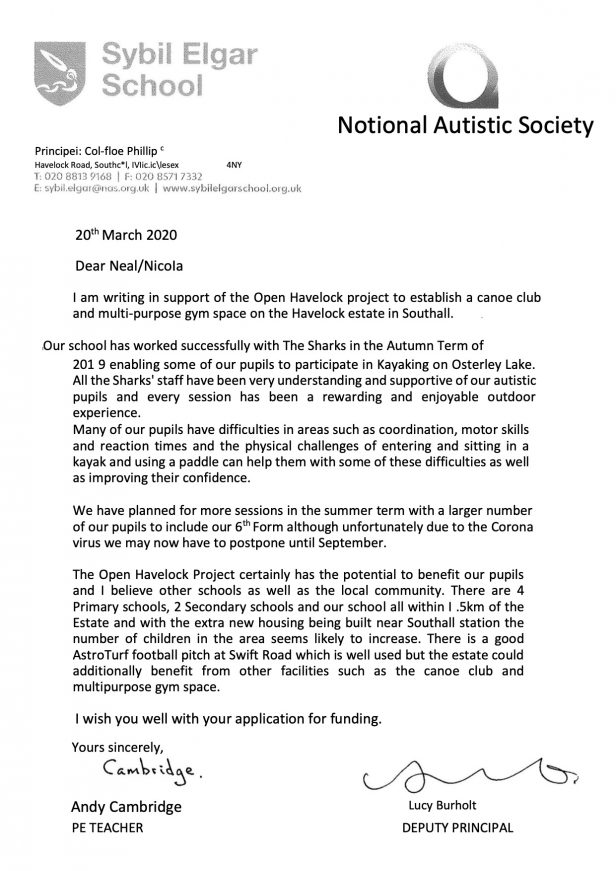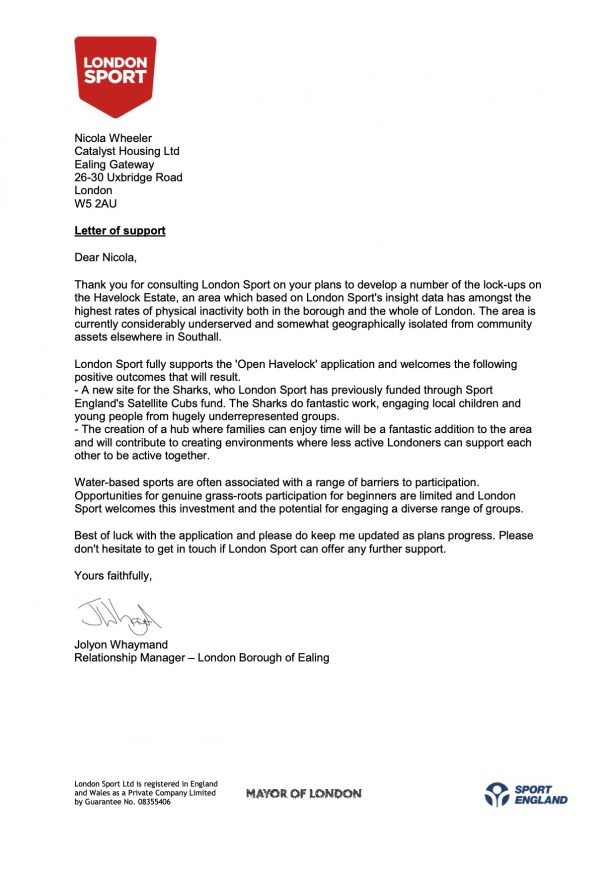 What are we planning?
We are looking to convert garages on the Havelock Estate into canoe club buildings. We are working with Catalyst Housing and Ealing Council, who are working together to regenerate the area and brining back disused garages adjacent to the Canal are part of this project. We started discussing this in 2018 and now ww are getting close to making it happen.
Detailed plans have been drawn up, including boat storage, changing rooms, a community room, which will double as a gym, and kitchen facilities. Once the work is done we will have an amazing facility operating all year round and the facilities to socialise afterwards.
Some funding has been sourced and other funding we hope will come through soon, we don't want to get ahead of ourselves, so won't say too much until we have confirmation. However, we would like to thank Catalyst Housing for providing the funds to convert some of the garages ready for boat storage as this is being done.
Also, this press release gives some idea of the scale of the project and the support that is out there. The money from the Good Growth Fund, will be used on a number of projects in Havelock to help regenerate the area and bring disused space, such as the undercrofts we want to occupy, back into use.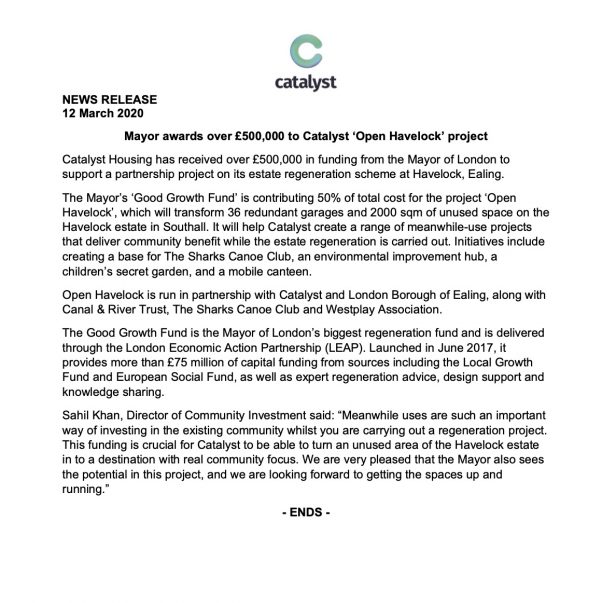 More Regeneration news Southall_Newsletter_Issue March 2020.

This is a really exciting plan, but is just one of many, if you want more information, would like to be involved, want to join us paddling, then please give us a call on: 07971 770241 or email: canoeing@thesharks.org.uk.